Meet our daters: Dana Neill | Sally Colson Cline | Michael Amesquita | Kate Searby | Max Schwartz | Lucas Wall | Jenn Heilman
Editor's note: In an effort to protect the privacy of our diarists' dates, our updates are on a slight time delay.
Forget the love-life drama of He's Just Not That Into You—our daters are navigating the real-life romantic waters.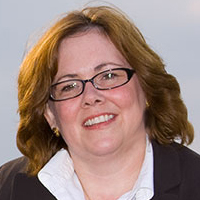 Dana Neil went on a second date with a man who responded to her Craigslist post about the economy, but it didn't go well. "I told him I needed to swing by my house and check on my dog, who wasn't feeling well, so I might be a few minutes late," she says. "He said that was fine and he'd just wait for me at the bar. I was 15 minutes late, but when I got there he said he'd been there for more than an hour. He got drunk and started talking about his religious beliefs and questioning mine. I was on the defensive. I did get an apology e-mail the next day. I know he's going through a really stressful time at work, but I don't know. I was kind of looking forward to this guy. We really hit it off and then this happened. It was a let-down."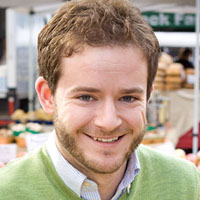 We challenged Max Schwartz to have friends set him up on a blind date. People were excited about the idea, but so far nothing's materialized. "I don't think a lot of people my age go on blind dates," he says. "The closest I've come is someone saying you should meet this person who's coming to this happy hour or house party. I don't have any connection to them, but there are ten other people there."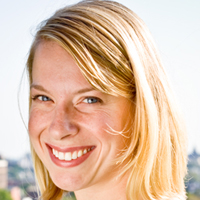 Sally Colson Cline's been giving a lot of thought to why she doesn't want to be dating. "All of my friends are single, so I don't think I feel any pressure to date," she says. "I had this idea in my head that I was going to be dating around, but I don't know another lesbian who's interested in just dating around. I'm not interested in being in a relationship. And I feel like those are the only two options, at least in the lesbian community. So it seems deceptive or unfair to be out there when other women are generally looking for a relationship."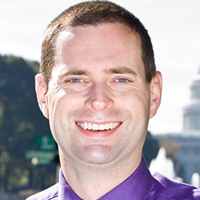 In the wake of his breakup with Justin, Lucas Wall has been spending lots of time with friends. "I miss having someone to go out with and then go home with," says Lucas. "I'm not at that point where I'm ready to find another date. I haven't even gone online to look for a one-night stand or any of that stuff."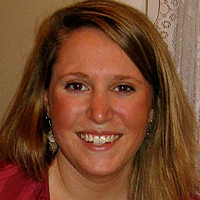 Jenn Heilman was wondering about the signals she was getting from the guy she met on Match.com, but shortly after their last date he cleared things up for her. "I got an e-mail to explain the mixed signals he's been sending," says Jenn. "It seems that the chemistry just isn't there for him. He said he thought it was better to be honest than just to disappear. It's disappointing because he's a really genuine person and someone I've gotten to like, but I'm glad we were able to handle this like adults."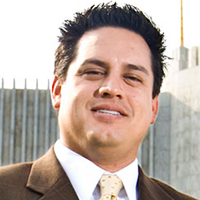 Michael Amesquita met several women this week who have potential. He's still most interested in Choir Girl, but until she's interested in getting serious he's "going to date a lot." Of course, it's Choir Girl who's still foremost on his mind, and Michael's planning their first official date. He created a jigsaw puzzle with clues to where he's taking her—the National Museum of Crime & Punishment and dinner—and delivered them to her house. "I think it's good to be creative and put effort into a date," he says.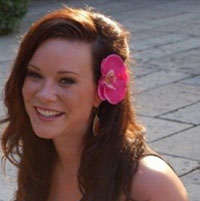 Kate Searby is still seeing the producer she met at Tryst. "It's going great," she says. "I'm definitely falling for him." She saw him three times in a week, which she admits is unusual for her. "I rarely date guys that I'm interested in seeing more than once a week," she says. "The fact that I saw him three times is a good sign."