No. 6: Restaurant Eve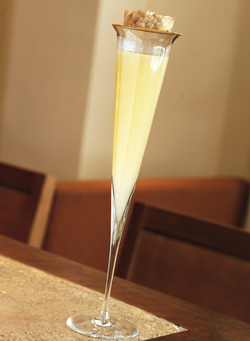 Cuisine: Continental cooking by turns elegant and rustic, built on a foundation of superior local produce and meats and informed by chef/owner Cathal Armstrong's unswerving desire not to let innovation get in the way of classical technique. The roster of house-made craft cocktails signals a seriousness that extends throughout the operation—one that attends to every last detail.
Mood: The cobblestone path leading to the entrance sets the tone. Inside, the space is simultaneously cozy and airy. The staff is expert at reading tables, able to engage in banter about foodie arcana while never veering into pretension or forgetting to take care of the diner.
Best for: Eve is really three places in one—a bar with its own menu, a bistro, and a tasting room—making it one of the area's most versatile restaurants.
Best dishes: Bacon-egg-and-cheese salad; classic bouillabaisse; lobster-and-lemon ravioli; a tour-de-force charcuterie board fit for two or three; pan-fried sweetbreads sauced with a morel velouté; pan-roasted branzino with mustard veal jus; house-cured pork belly; Irish BLT with house-made bacon; tarte Tatin.
Insider tips: The Lickety-Split Lunch—any two dishes, drinks, or desserts for $13.50—is the best lunch deal around.
Service: **** (four stars).
Open Monday through Friday for lunch and dinner, Saturday for dinner.