In Robert Wiedmaier's family of restaurants, Marcel's (named for his elder son) is quiet and elegant, and Brasserie Beck (named for his younger son) is loud and energetic. With the opening of the Kimpton Group's Lorien Hotel & Spa in Old Town, the chef has added two more dining rooms to the clan: Brabo by Robert Wiedmaier and Brabo Tasting Room. The former fuses a hushed feel akin to Marcel's with casual touches that call to mind Beck. White tablecloths are topped with butcher paper, and the 105 seats are a mix of cushioned armchairs, covered in a shimmery bronze fabric, and light-blue Windsors with dowel-studded backs. A hammered-copper bar adds a playful element to the low-ceilinged dining room.
In this more high-end space, chef Chris Watson, whom Wiedmaier pulled from Marcel's, oversees a Belgian-inspired menu with dishes such as curry-and-cayenne duck sausage and crispy skate wing with candy-stripe beets. Marcel's fans will recognize the sides of frites and asparagus with Maltaise sauce.
Watson is also in charge of the menu at the 45-seat Tasting Room, made casual with dinerlike booths, chalkboard menus, and a flat-screen TV. At the shiny zinc bar, beverage director Leah Dedmon has stocked 35 wines by the glass and 50 by the bottle as well as 15 bottled Belgian beers. Brasserie Beck's famous mussels and frites are served here, as is Wiedmaier's house-made charcuterie. Watson will use a wood-burning oven to turn out savory tarts such as one with smoked duck, Gorgonzola, walnuts, and arugula.
In the spring, look for the restaurants to get yet another sibling: Wiedmaier plans to open the Butcher's Block, a retail shop for gourmet foods, wine, and Belgian beer.
Brabo by Robert Wiedmaier, Lorien Hotel & Spa, 1600 King St., Alexandria; 703-894-3440; braborestaurant.com.

Open daily for breakfast 7 to 10; for lunch Monday through Friday 11:30 to 2:30; for dinner Sunday through Wednesday 5 to 11, Thursday through Saturday 5:30 to midnight.

Brabo Tasting Room, 703-894-5252, open daily for lunch and dinner, 11:30 to closing.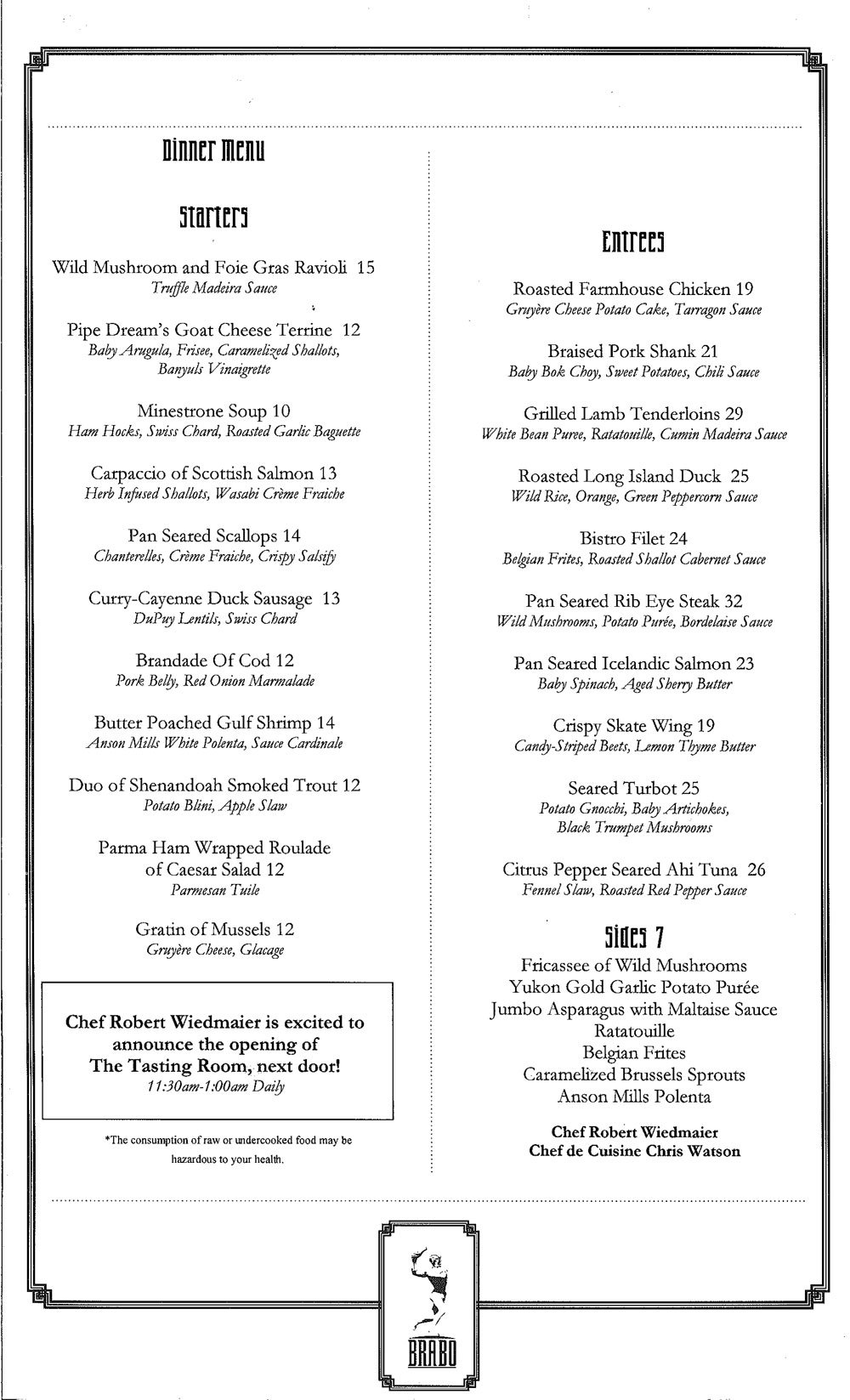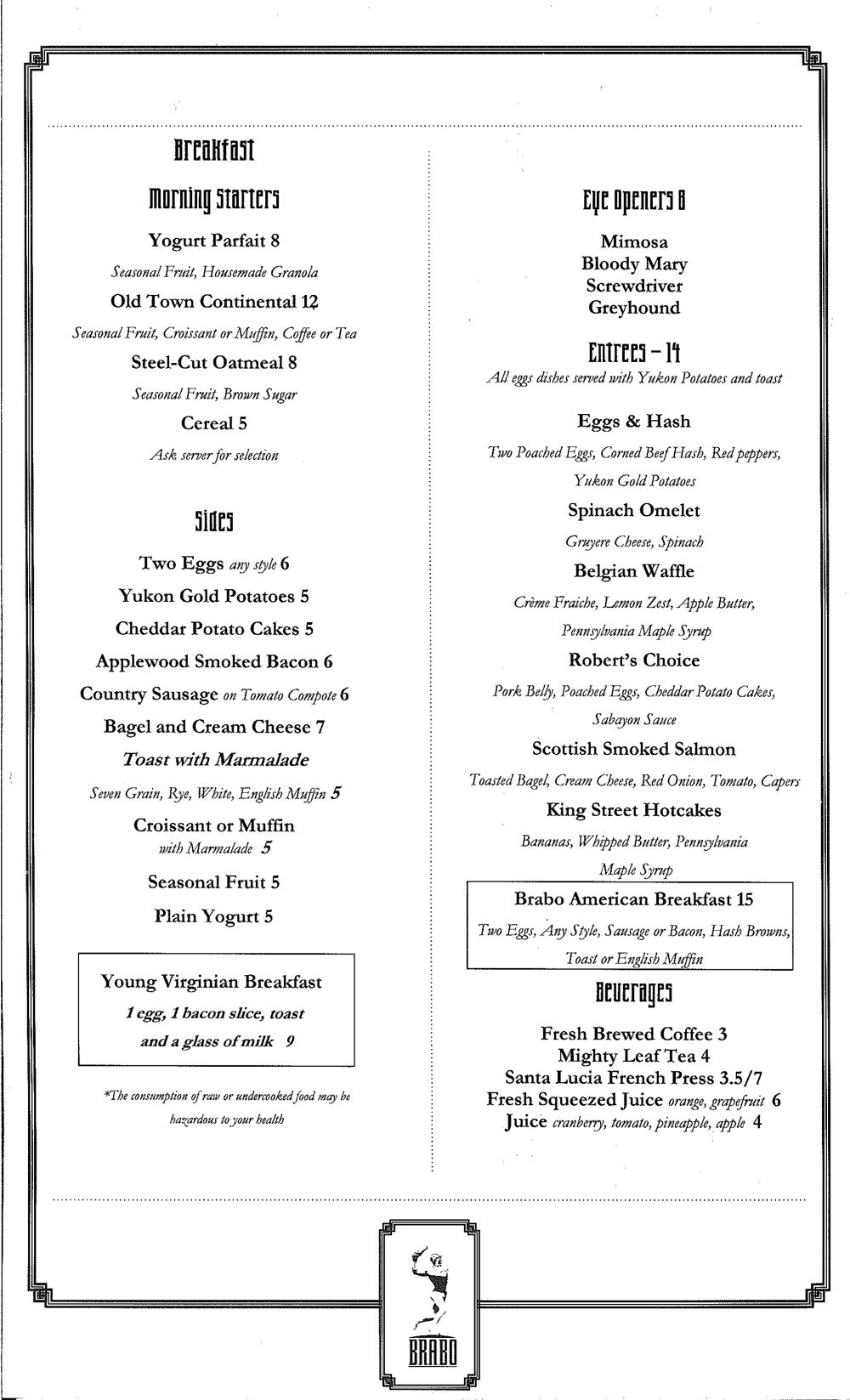 More>> Best Bites Blog | Food & Dining | Restaurant Finder