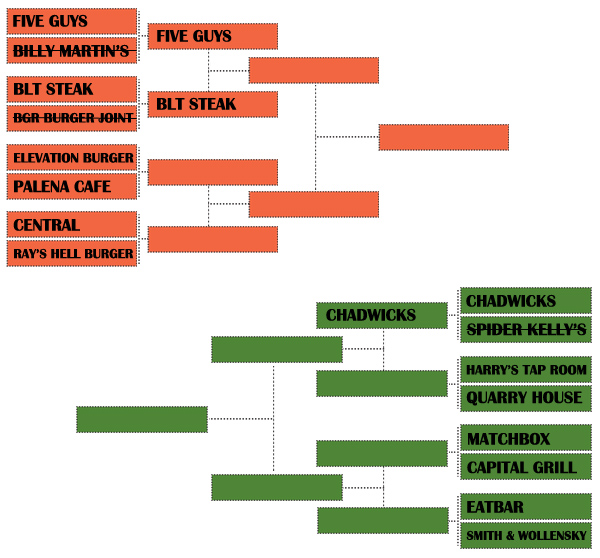 The second round of our Burger Brackets continues, with BLT Steak the clear winner in yesterday's match up. The steakhouse garnered 74% of the vote. BGR Burger Joint started strong, but fizzled out later in the competition.
Moving on, today's burger challenge is…
Elevation Burger: This Falls Church burger joint, known for its organic burgers and olive oil-cooked fries, crushed (we repeat, crushed) its competition earlier in the bracket. Its devoted followers turned out in hordes, flooding our comments board, and we're anticipating a similar turnout this time…
Palena Cafe: …But will it be big enough to defeat the house-ground patty, baked sesame bun, and truffle cheese combo at this Cleveland Park cafe?
Who makes the better burger? Vote in the poll below, then leave your thoughts in the comments. Also, stay tuned; later today Matchbox will be facing off against Capital Grill.