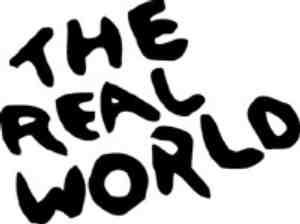 At long last, MTV's The Real World is coming to Washington. We're still deciding if we should be excited or terrified, but we do know that after 22 seasons of the show, it's about time the cameras and binge-drinking twentysomethings descended on our fair city. Filming is said to start June 20.
In case you've been living under a rock for the past few days, here are all The Real World: DC facts, gossip, excitement, and hatred floating around the Internet:
• DCist and Wonkette speculated—and the Washington Post's Reliable Source confirmed—that the cast will be shacking up at the giant brick house at 2000 S Street, Northwest. Someone posted photos of the interior space here, which is being remodeled from drop-ceiling offices to what will likely become an über-mod fraternity-style house with a hot tub, shag carpet, hanging bubble chairs, and communal showers. But that's just a guess. Also, this guy appears to be their new neighbor.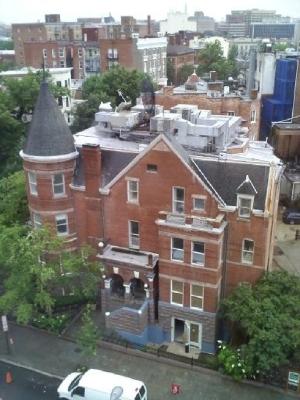 • Borderstan's Matt Rhoades wandered over to the house to check out the digs and reports that "at least one of the cast members will be a gay man and apparently one of the local venues for the drama-to-come will be Halo Lounge." Bonus points if the gay cast member is also the token minority of the group.
• Predictably, a Facebook group titled The Real World DC, has cropped up and ,as of this writing, has 47 members. So far, the forum looks to be the place for pro-Real Worlders to post ideas on how they plan to stalk the cast. Well, except for member E. E. Guild, who wrote, "I am here only as a witness to what no doubt will be a plague upon our houses."
• Also predictably, an anti-The Real World: DC blog called, er, The Anti-Real World DC, launched on Saturday and already has 17 posts, 11 contributors, a Twitter feed, and 31 followers. The authors, who say the show will be filmed "20 feet from their house," describe themselves as "sarcastic DC-ites" and intend to "chronicle their hecking and distaste with MTV's newest season of The Real World."
• In case you're looking to seriously overload your social-networking faculties, there's also a The Real World: DC Twitter feed aptly titled RealWorldDCNEWZ. Recent tweets include such gems as one about the supposed layout of the house: "1FL: Bedroom, Pool Table. 2FL: Kitchen, phone rm, office, bathroom, livingroom. 3FL: 2 bedrooms & gym."
• Why.i.hate.dc blogger Anne is taking bets on everything from the first bar the cast will wander into (Wonderland) to the "first blog to snap photos of supposed cast members but it's actually a bunch of interns looking to get high" (14th and You).
• And Brightest Young Things reminds us that there's not one but three DC-based reality shows in the pipeline: The Real World: DC, the CW's Blond Charity Mafia, and The Real Housewives of DC. Washington, get ready for your closeup.
We'll keep you posted on all the lastest news and gossip as the 24-hour DC reality-show news cycle unfolds. Stay tuned!
More>> Capital Comment Blog | News & Politics | Society Photos