NOTE: Voting in this contest is now closed; scroll down to see the winner. The theme for next month's contest will be announced on August 3. Stay tuned!
When we decided to cast the net a little wider with this month's "Send Us Your Best Photos" photo contest, we knew we were going to get flooded with great submissions. Readers, you didn't disappoint. Our judges sifted through hundreds of submissions and picked their favorites.
Now it's your turn to weigh in. Scroll down to see the finalists then take the poll at the bottom of the page to vote for your favorite. The photo with the most votes at noon on July 31 will be declared the winner and it'll run in the September issue of The Washingtonian.
Don't forget to vote in our Best of the Best contest, too. To celebrate the one-year birthday of our photo contest, we've compiled all the winners from past contests in a slide show here, and we're asking you to choose a favorite. The photo with the most votes at the end of the month will be the winner, and the photographer will win a $100 gift certificate to the Fourth Estate, courtesy of our friends at the National Press Club.
Remember that for both contests, it's one vote per person. If we notice voting irregularities with any one photograph, The Washingtonian reserves the right to disqualify it from the contest.
Don't forget to check out the runners-up in this month's contest, and go to our winners' gallery to see all the past photo-contest winners. Check back on Monday, August 3, for next month's theme and how to enter.
Good luck to our finalists, and happy voting, readers!
"Wired" by Ryan S. Gregor of DC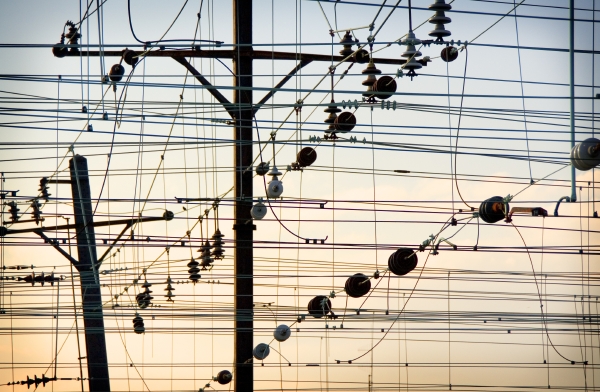 "This mess of wires behind Union Station reminds me of a musical score," writes the photographer.
"Belfry" by Whitney Claire McKim of Lovettsville, Virginia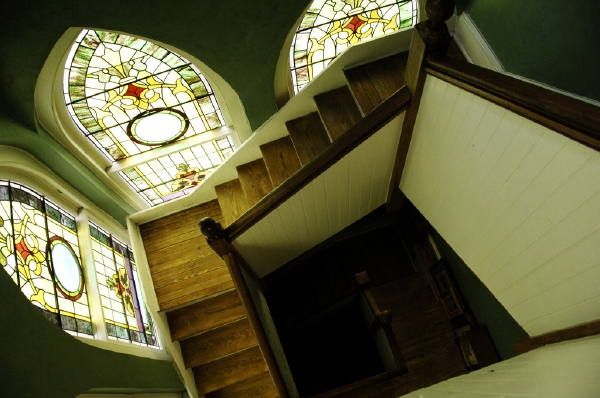 This church in Brunswick, Maryland, has been converted to a coffeehouse called Belfry at Beans. The photographer, it seems, is a regular.
"Old Waffle Shop" by Amanda McLean of DC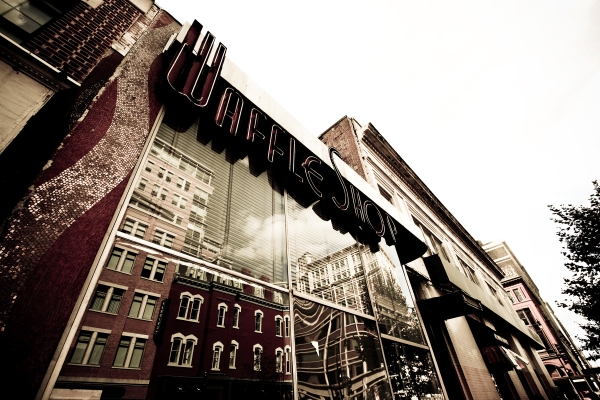 The Waffle Shop might be shuttered, but the facade is still a Penn Quarter destination.
"Daysahead" by Brian Oh of Vienna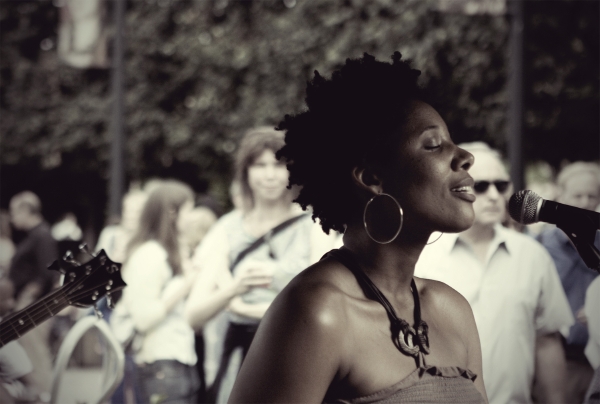 The photographer caught this shot of Atlanta-based jazz ensemble, Daysahead, at the Jazz in the Garden series earlier this month.
Vote here!
*To help keep this contest fair, we've elected to use an IP address-based poll. This means that if you are voting from an office or network setting, not everybody will be able to vote. We apologize for the inconvenience, but we hope you'll encourage coworkers to vote from their home computers. And as always, we reserve the right to disqualify a photo if we see any voting irregularities.
More>> Capital Comment Blog | News & Politics | Society Photos