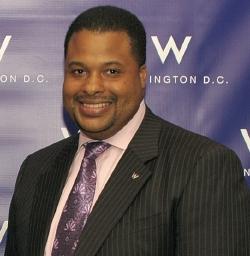 • Ed Baten. The general manager of the just-opened, superchic W Washington, D.C., had $100 million to remake the old Hotel Washington.
• Herro Mustafa. The Vice President's Middle East adviser is the subject of a new documentary, American Herro, about her life as a Kurdish refugee.
• Walt Havenstein. The new head of government-contracting giant SAIC arrives as the company faces a major corruption scandal.
• Donna Watts-Brighthaupt. The woman at the center of Marion Barry's latest mess may have a lot to say.
• Timothy Sparapani. Facebook's new Washington lobbyist, its first, is a former ACLU privacy lobbyist.
• Carol Joynt. The longtime face behind the Georgetown bar Nathans, which just closed, made her Q&A Cafe power lunches a gossip destination.
This article first appeared in the August 2009 issue of The Washingtonian. For more articles from that issue, click here.
More>> Capital Comment Blog | News & Politics | Party Photos