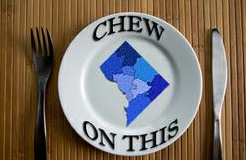 Related: Todd Kliman's Restaurant Week Picks | Restaurant Week Menus
It was just announced that DC's summer Restaurant Week will run from Monday, August 24 through Sunday, August 30. For seven days, nearly 200 Washington eateries will offer three-course lunches for $20.09 and/or three-course dinners for $35.09. Making reservations requires careful planning—some places allow you to choose from the regular menu, while others offer only a few boring choices for each course. Some chefs go all out to lure customers to return, while others consider Restaurant Week a toss-off or bother.
Based on your past experiences, where can you find the best deals? Let us know in the comments!
More>> Best Bites Blog | Food & Dining | Restaurant Finder
Follow the Best Bites Bloggers on Twitter at twitter.com/bestbitesblog