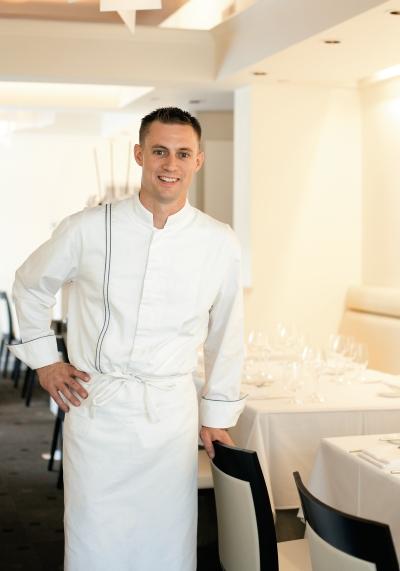 See the full Fall Weekends Guide >>
Less than an hour from Washington, Frederick is an oft-overlooked gem. Its compact historic district (it was founded in 1745) teems with art, antiques, architecture, history, and restaurants—a few of which are exceptional.
Take a Tour
A good starting point for a walking tour, the visitors center (19 E. Church St., 301-600-4047) hands out free pamphlets and maps and, May through October, has a guided tour Saturday and Sunday from 1:30 to 3 ($7 adults; discounts for children and seniors).
The historic district centers on Market Street, or Route 355, which runs a half dozen blocks between All Saints Street on the south and Third Street on the north, with East Patrick and East Church streets jutting to the east.
Some buildings date back more than 200 years. Frederick has a number of impressive churches, many of which were converted into hospitals during the Civil War. One noteworthy structure is the house once owned by Chief Justice Roger Brooke Taney, at 121 South Bentz Street—he was the brother-in-law of Francis Scott Key, who also lived in Frederick.
Stop and Shop
Market and East Patrick streets house a variety of shops. While some sell clothing and jewelry, others are devoted to rocks, soap, chocolate, gelato, knives, and toys. There's even a pawn shop.
We were particularly drawn to the antique shops, the largest concentration of which can be found east of Market Street, especially along East Patrick and North Carroll streets. The huge Emporium Antiques (112 E. Patrick St.; 301-662-7099) houses scores of dealers. Also worth visiting are Antique Imports (125 N. East St.; 301-662-6200) and Embassy Antiques (124 S. Carroll St.; 301-698-1791). Another favorite, for reasonably priced pieces from around the world, is Great Stuff by Paul (257 E. Sixth St.; 10 N. Carroll St.; 301-631-5340).
See Art and History
Try not to miss the National Museum of Civil War Medicine (48 E. Patrick St.; 301-695-1864), where exhibits explore medical care during the war.
The Museum of Frederick County History (24 E. Church St.; 301-663-1188) is housed in a mid-19th-century mansion that once was a girls' orphanage.
Delaplaine Visual Arts Education Center (40 S. Carroll St.; 301-698-0656) is one of the district's many good art galleries. Delaplaine is next to Carroll Creek, a pleasant place to sit or stroll.
If time permits, consider a drive three miles south of the historic district, on Route 355, to Monocacy National Battlefield (301-662-3515).The 1864 conflict has been described as the battle that saved Washington. A new visitors center includes a fiber-optic map of the battle; Civil War buffs can take a guided automobile tour.
Upscale Dining
All of this walking is a prelude to one of the best reasons to visit Frederick these days—its dining.
The Tasting Room, 101 N. Market St.; 240-379-7772. This excellent restaurant, housed in a corner storefront, serves large portions in a relaxed atmosphere. Pork main courses are especially good. Dinner entrées average $30. Closed Sunday.
Volt, 228 N. Market St.; 301-696-8658. In an old mansion that could be mistaken for a bank, Volt is more elegant than the Tasting Room—and also very good. (It's on The Washingtonian's list of 100 best restaurants.) At dinner, you can choose from an à la carte menu or two six-course tasting menus ($95). A $14 bar menu at lunch Wednesday through Friday offers three courses, one of which can be a beer or a glass of wine. Closed Monday and Tuesday.
Ethnic Eats
Bombay Grill, 137 N. Market St.; 301-668-0077. Buffets of good quality and balance for lunch and a lengthy menu for dinner.
Il Porto, 200 S. Market St.; 301-620-7480. Two blocks south of the historic district, Il Porto offers good pizza as well as a straightforward menu of pastas and main courses.
Isabella's Taverna and Tapas Bar, 44 N. Market St.; 301-698-8922. A large variety of good tapas—you can get three choices at lunch for $10.99—and main courses, including several varieties of paella. Closed Monday except for breakfast.
That Cuban Place Cafe, 300 N. Market St.; 301-760-7776. Cuban sandwiches and other standards from Cuba in a fun setting.
Happy Hour
Frederick Cellars, 221 N. East St.; 301-668-0311. While the grapes are grown elsewhere in Maryland, the wine is made in town at this attractive facility. A sampling of five wines (a half ounce each) for $2 provides a good afternoon break. The Heritage Red, at $16, is a good buy.