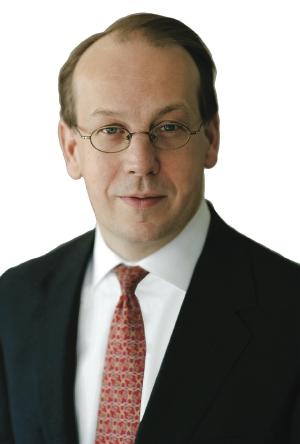 George W. Bush's Justice Department didn't exactly churn out highly coveted lawyers for the big firms—two years after resigning as attorney general, Alberto Gonzales finally landed a teaching spot at Texas Tech. But at least one top Justice official had law firms across Washington eager to hand over millions: former solicitor general Paul Clement.
Now head of King & Spalding's appellate practice, Clement is rumored to be raking in $5 million a year—a figure seemingly confirmed during a panel discussion in July about the future of DC law firms. One of the panelists, O'Melveny & Myers's DC managing partner Brian Brooks, let slip that O'Melveny had been in the running to land "a top DOJ official" but dropped out of the bidding when the annual ante reached $5 million—with three years guaranteed. "Everybody in the know knew it was Paul," says a lawyer who attended the event.
Brooks dispelled remaining doubts when, moments later, he quipped that former solicitors general now "make $5 million a year." Later Brooks laughed when asked about his comments, then coyly said, "I'm sure I don't know what you're talking about."
After furious bidding—other interested firms reportedly included Kirkland & Ellis; Latham & Watkins; and Skadden, Arps—Clement settled at the Washington office of Atlanta-based King & Spalding, where he had practiced before becoming principal deputy solicitor general in 2001. The average partner at the firm made $1.235 million in 2008, according to the American Lawyer.
The firm is mum on the subject. "We don't comment in any way, shape, or form on compensation issues as they pertain to specific individuals," says DC managing partner J. Sedwick Sollers.
The Clement paycheck might raise a question for Obama solicitor general Elena Kagan: How badly does she want that rumored lifetime appointment to the Supreme Court? Associate justices make $208,100 a year.
This article first appeared in the September 2009 issue of The Washingtonian. For more articles from that issue, click here.
More>> Capital Comment Blog | News & Politics | Party Photos