Note: Voting in this contest has now ended; scroll down to see the winner. A new contest theme will be announced on October 1.
Readers, we at Washingtonian.com would like to thank you for helping us get into the fall spirit. We've been perusing your lovely entries to this month's fall-themed photo contest, and now we can hardly wait to pull out our cozy sweaters, watch the leaves change, and carve pumpkins.
Though we loved many of this month's entries—check out our slide show of the runners-up for proof—we could only pick five finalists. Scroll below to see which photos our judges liked best, then take the poll at the bottom of the page to help us choose the winner. The photo with the most votes at noon on Wednesday, September 30, will be published in the November issue of The Washingtonian.
Remember, it's only one vote per person, and we closely monitor the poll—so play fair. If we notice what appear to be voting irregularities for a photograph, we reserve the right to disqualify it from the contest.
Don't forget to check out our winners' gallery to see all the past photo-contest winners. Check back on Thursday, November 1, for next month's theme and how to enter.
"Fallen Leaf" by Gretchen Kennedy of South Riding
We received lots of pictures of leaves, but this one stood out because of its brilliant colors. The close up of the veins were a nice touch, too.
"One Way" by Jeff Adkins of DC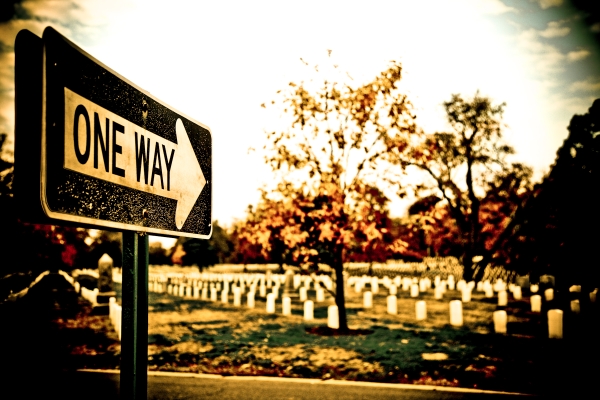 This photo was taken in Arlington National Cemetery. The colors are appropriately autumn, and we were fans of the exposure.
"Wilton Farm" by Lauren Lotinsky of Gaithersburg
The photographer writes that this photo was taken at Comus Market in Maryland. There's just something idyllic about produce in old wooden crates, don't you think?
"Out of a Rock" by Barbara Babineau of Arlington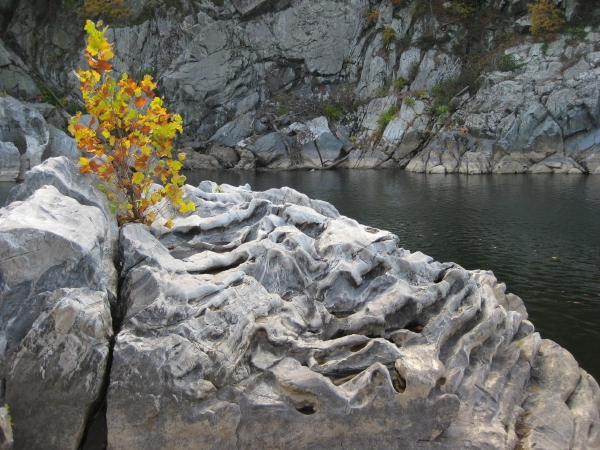 We liked the juxtaposition of the monochrome rocks at Great Falls and the colorful tree beating the Darwinian odds.
"Apples Away" by Elise Benjamin of Gaithersburg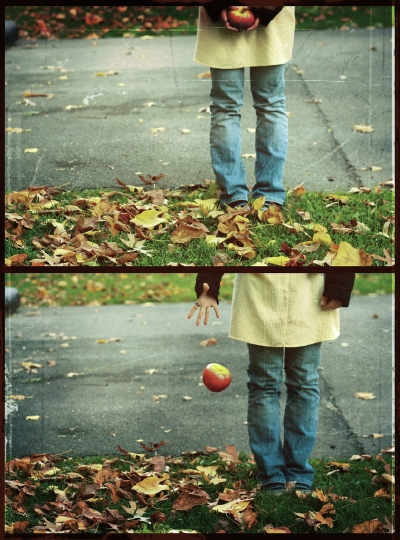 Believe it or not, this is the first photo series we've ever received in our monthly photo contest. We liked the distressed-film look, and the autumn touches made it a good candidate for this contest.
Vote here!
*To help keep this contest fair, we've elected to use an IP address-based poll. This means that if you are voting from an office or network setting, not everybody will be able to vote. We apologize for the inconvenience, but we hope you'll encourage coworkers to vote from their home computers.
More>> Capital Comment Blog | News & Politics | Party Photos