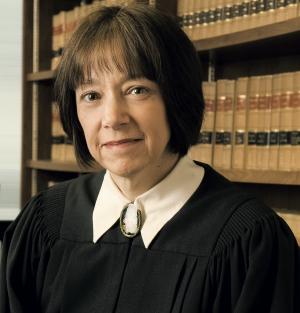 President Obama's first Supreme Court pick, Sonia Sotomayor, is likely still unpacking, but high-court observers are placing early bets on the next new justice. John Paul Stevens, 89, has hired just one law clerk for the 2010–11 term, bolstering speculation that his retirement is imminent. In the past, Stevens—the oldest member of the court—had by this time of year hired all four of his clerks for the next term. Retired justices can hire one clerk.
Lots of names get bandied about anytime a spot appears poised to open up. Predictions from Supreme Court advocates and former Stevens clerks include Massachusetts governor Deval Patrick, US attorney general Eric Holder, and DC Appeals Court judge Merrick Garland. Court watchers think Obama will go for a woman, a minority, or someone whose credentials would diversify the court, such as a governor.
There is some consensus on a front-runner: Judge Diane Wood, who sits on the 7th Circuit Court of Appeals. Wood, a former Covington & Burling attorney and Clinton Justice official, was a rumored top pick to replace Justice David Souter when he retired this spring, as was Solicitor General Elena Kagan, whose name is making the rounds again. A Kagan pick would be Obama's second nomination of an unmarried woman to the Supreme Court—perhaps a move too radical for the historically male-dominated bench?
More>> Capital Comment Blog | News & Politics | Party Photos