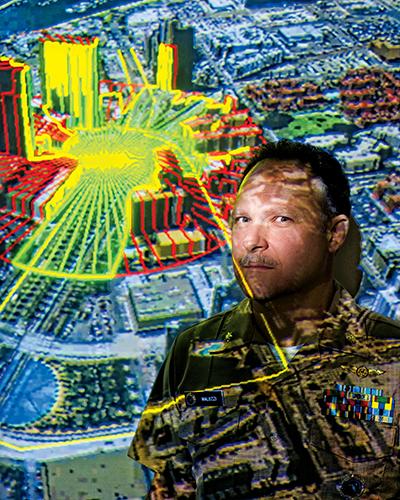 >> Click here to see all the Great Places to Work
Don't look now, but working for the federal government is cool again.
It's not just about the relatively good benefits or job security, though those aren't small considerations.
"The federal government has become a more exciting place to work because it offers a real opportunity to make a difference," says Connie Schroyer, national federal-government practice leader at the Hay Group, a global management consultancy.
Talk to feds and you'll quickly get a sense that a large and growing number are passionate about their agency's mission. "Most are very proud to work for the federal government," says Jodi Simco, a Hay Group senior consultant.
The hiring outlook is bullish, too. Simply to replace those who are retiring, the government may need to hire 270,000 for mission-critical jobs over the next three years, according to a study released in September. Public-health jobs will be the hottest tickets, but many other hires will be for security, law-enforcement, legal, and administrative personnel.
The Washingtonian and Federal News Radio 1500 AM teamed up in August to survey local federal workers. We asked them, among other things, to rank their agency as a place to work based on a scale of 1 (terrible) to 7 (great).
Almost 40 percent of respondents said the pay, mission, culture, flexibility, and benefits were the best parts of working at their agency. "Mission" was the leader; 13 percent cited it.
Working for the government is far from perfect; the cumbersome hiring process alone scares away some applicants. But based on our survey, as well as other research—including Best Places to Work rankings produced by the Partnership for Public Service and American University—we've identified these five agencies as good choices if you want a government job.
| Federal Agency; Location and Web Site; Mission | Total Staff | Number of Hires Expected in 2010 | Interesting Perks | What Else Makes It a Great Place to Work? |
| --- | --- | --- | --- | --- |
| Chief Administrative Officer of the US House of Representatives; Capitol Hillcao.house.govSupports members of the House and their staffs | 650 plus 1,400 contract, all in DC | 30 | Free parking; low-cost on-site gym; annual wellness fair. | Created in 1995, the CAO provides operational, technical, logistical, and administrative support to 10,000-plus employees on the Hill. From helping a lost tourist wandering the halls of the Capitol to creating the charts lawmakers use in hearings, the relatively small staff is one of the most energized of the federal workforce. Part of the reason: The work is so diverse. |
| Internal Revenue Service; DC, Crystal City, New Carrollton; jobs.irs.govOversees tax collection | 105,000, across the nation | Thousands across the nation | On-site child care and gym; flexible work arrangements. | Put away those stereotypes of green-eye-shaded, sharp-penciled bureaucrats squeezing every last tax dollar out of helpless citizens. Today's IRS has a more upbeat and happy workforce that believes in its duel mission to help honest Americans figure out their taxes—and to stop the real cheats. |
| National Geospatial-Intelligence Agency; Bethesda; nga.mil; Uses the latest technology to monitor world events | 16,000; two-thirds of whom are local | 600 | Pays 100% tuition and books; three paid hours a week to exercise on-site. | "We're the nation's eyes," says Steve Honda of NGA. This agency helps protect America at home and troops abroad, supports national and international disaster relief, and provides daily intelligence to the White House, CIA, and Department of Defense. By 2011, NGA will be in a new, state-of-the-art facility in Springfield, with expanded dining and fitness services. |
| US Forest Service; Southwest DC; fs.fed.usManages 193 million acres of public land | About 37,500 nation-wide; 710 local | At least 400 nation-wide | Working in the outdoors; vast variety of assignments. | As stewards of the nation's public lands, mission and commitment at this agency are as big as the great outdoors, says associate chief Hank Kashdan. He's in the DC headquarters now but, like other employees, has had the chance to work around the country—in 36 years with the agency, he's worked in Idaho, Montana, Washington state, California, and Arizona. |
| US Nuclear Regulatory Commission; Rockville; nrc.gov; Regulates the safe use of civilian nuclear materials | Almost 3,000 local staffers | 350 | Location next to White Flint Mall; free BlackBerrys; on-site restaurant. | Near the top of almost every federal-employee satisfaction ranking, this agency is beloved for its culture. "We don't advocate using or not using nuclear materials," says the NRC's Jeri Buchholz. "But if it is used, we want it used safely. That's our mission." Feedback and professional disagreement are encouraged; employees say their opinions are valued. "They encourage you to learn new things, to try different things," says staffer Kevin Witt. |