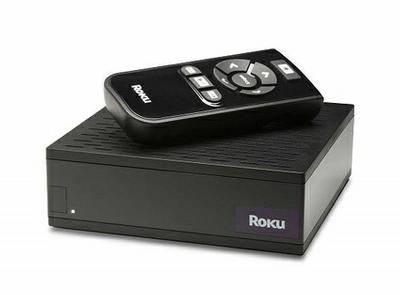 >> To see our full holiday guide, click here.
More gifts. . .
Under $30 Gifts | For the Eco-Friendly | Holiday Food Goodies | For the Capitol Hill Staffer | For Techies | For Fashionistas
Roku HD Media Player
$79.99 to $129.99
We like to call this media player "the magical box of infinite happiness." The device connects your television to the Internet, giving you access to thousands of streamable movies and TV shows from Amazon Video on Demand and Netflix. The latest versions (HD and HD-X) play high-definition video.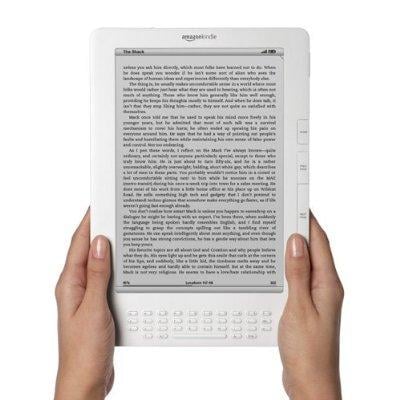 Kindle DX
$489
A case where bigger is actually better: The latest version of Amazon's e-book gadget has more display space with a 9.7-inch screen and more than three gigs of memory, reads PDF documents, and is about as light as its predecessors.
Sonos ZonePlayer S5
$399
A wireless five-speaker music system that allows you to stream music from free Internet stations such as Pandora, Last FM, and Napster. You can also hook up an external audio device, such as an iPod, TV, or DVD. If you have an iPhone, you can download the free Sonos Controller application for remote control of the system.
Franks Dog Knog Bag
$199
This shoulder bag, available in four color combinations, fits a 15.5-inch laptop with plenty of extra space for other gadgets, magazines, and books. Plus, a removable hardware piece and straps allow you to transform it into a backpack.
UO DJ Mixer
$120
Anyone with a half-decent playlist fancies him- or herself a DJ these days—and now you can be one. This mixer from Urban Outfitters has two docks and is compatible with most versions of the iPod and the iPhone. You can play with reverb, flange, and cross-fade songs.
Samsung DualView TL 225 Camera
$349.99
Intended more for self-promoters than for serious photographers, the dual LCD screens on this point-and-shoot camera do away with any need for skill when snapping a self-portrait. The small screen on the front has two other functions: a self-timer and a "child" option that displays the image of a clown to get kids to smile. The camera also has video capabilities, with up to 20 minutes of recording in high definition.
Canon Vixia HD Camcorders
$749 to $1,399
Canon's line of consumer camcorders is ideal for the aspiring filmmaker with a limited budget. The cameras are compact and light and shoot in high-definition, and footage is easily accessed through a memory card. Plus, accessories such as a microphone or a light can be purchased for more professional shoots.
Star Wars and Twilight USB Drives
$29.99 to $59.99
Utilitarian and fun? That's the premise behind this line of USB drives molded after some of George Lucas's memorable characters, such as Yoda, Darth Vader, and Boba Fett. A Twilight-themed hard drive is also available.
More gifts. . .
Under $30 Gifts | For the Eco-Friendly | Holiday Food Goodies | For the Capitol Hill Staffer | For Techies