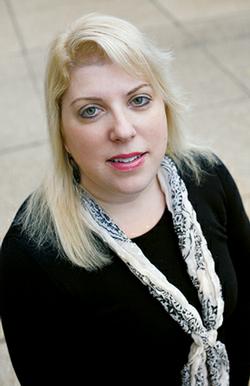 Debbie Cenziper was at her desk at the Miami Herald in late 2006 when her phone rang. The caller asked: "Can you hold for Bob Woodward?"
Cenziper's eyes got wide.
"Debbie," Woodward said, "I hear you have a choice to make."
Cenziper was weighing job offers from the Washington Post and the Los Angeles Times. She was about to win a Pulitzer Prize for the Herald and was among the country's elite investigative reporters.
"I guess I don't anymore," she told Woodward. She had been leaning toward the Post, but talking to him swung the day.
Cenziper came to the Post in 2007 and set to work. Her 2008 series on DC slumlords prompted a crackdown by city officials.
Her October series on DC's HIV/AIDS programs exposed millions of dollars of waste. Congress called for an investigation. "More stories are coming," she says.
Even as the Post retreats from many coverage areas amid round after round of staff cuts, it still has a large investigative-reporting team. Investigative editor Jeff Leen, who hired Cenziper, oversees seven reporters.
"I was impressed," Cenziper says. "They gave me ten months for the AIDS project without question."
Cenziper, 39, was raised in the Philadelphia and New Jersey suburbs and went to public schools. She majored in journalism at the University of Florida and was editor of the Independent Florida Alligator, a student paper. "That's where I got my education," she says.
After graduating in 1992, Cenziper worked city beats for the Fort Lauderdale Sun Sentinel. The Charlotte Observer put her on its investigative team in 1999. Hired away by the Miami Herald, she won awards for a series about the state's clemency system and a piece on hurricane forecasting. "House of Lies," her series about Miami's affordable-housing problems, helped put people in jail and won the 2007 Pulitzer for local reporting.
At the Post, she joins the "Miami Mafia," which includes Leen, Style editor Lynn Medford, former Metro columnist (now editor) Marc Fisher, humorist Gene Weingarten, and writer Joel Achenbach.
Cenziper sees the Post as the pinnacle for investigative reporting. "It's neat to walk through the halls and see Ben Bradlee," she says.
On the other hand, after two years at the paper she has yet to see Bob Woodward.
This article first appeared in the December 2009 issue of The Washingtonian. For more articles from that issue, click here.
More>> Capital Comment Blog | News & Politics | Party Photos