A traditional strand of natural and cultured pearls—always appropriate, always safe (in a good way)—never goes out of style. Now that JFK-era dressing is back in vogue, real and costume pearl jewelry is everywhere for spring. The result: a fun jumble of layered bling.
"Big, bold costume jewelry that's a cluster of pearls, colorful stones, and other jewels seems very glamorous and very modern, and it can be worn by just about anyone," says Ken Downing, Neiman Marcus's fashion director. "Whenever I see a woman who is wearing garlands of real family pearls mixed with faux gems, I think instant chic."
See a slideshow of pearl-inspired jewelry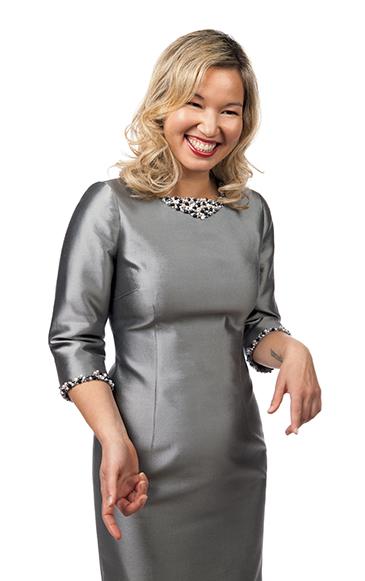 Philippa P.B. Hughes
Founder of the Pink Line Project, a social-media company that encourages emerging art collectors
Pearls are worn by so many professional women. Do you have any?
My mother has given me several strands as gifts over the years, but her taste is pretty traditional. I like jewelry that's a bit more unusual, like a pearl necklace I bought at an art gallery in Kauai. It looks as if an artist made it.
Where do you wear it?
I attend a lot of cocktail parties and art events, and it's hard to stand out in that crowd. Everyone is focused on looking great, and I end up feeling very self-conscious about not being an artist myself. So I compensate by wearing jewelry and clothes that look like an artist has made them. Sometimes I take things to a seamstress and have her add appliqué, beading, and embroidery to new clothes for a more creative look.
In other words, you're more do-it-yourself than you are Armani?
Exactly! Though this dress is very cool, and it came from Neiman Marcus, right?
Yes.
It has a real Mad Men feel to it, and I like the idea that someone may have sewn these costume pearls onto the dress by hand. It's more modern when it's not so perfect.