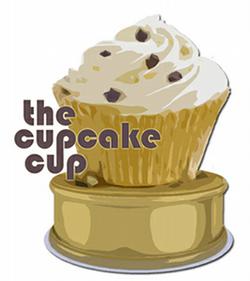 And another one bites the dust. The cupcake contest between Georgetown Cupcake and Wagshal's wasn't much of a competition, with the beloved Georgetown institution winning handily with 94% of the vote. You can still vote in the Buzz vs. Open City matchup, going on over here.
Click below for today's afternoon matchup.
(Also don't forget to enter our contest: Guess the outcome of the Cupcake Cup from the Sweet 16 through the winner. E-mail candrews@washingtonian.com with the subject "Cupcake Cup" by Friday, March 5. The winner who comes closest to guessing all the slots will win a tasty prize.)
Baltimore Cupcake Co.: These whimsical, pink-hued shops—located in Annapolis, Baltimore, and Olney–are filled with delicate and lovely creations. More inventive flavors (pumpkin/Amaretto; toasted marshmallow) change by the day, but you'll always find chocolate and vanilla—if the goodies haven't already sold out. The cupcakes are also available some days at Georgetown bridal salon Hitched.
Edibles Incredible: This Reston bakery's shelves are filled with many confections, but the spotlight here is on their oversized, super-sweet cupcakes in fanciful flavors. There's a chocolate cake oozing with caramel filling and topped with a caramel truffle, a riff on s'mores, and a creamsicle cupcake served with a popsicle stick. With nearly as much icing as there is cake, the treats are popular with the kiddie set.

This poll will close at 2 PM on Wednesday.
*To help keep this contest fair, we've elected to use an IP address-based poll. This means that if you are voting from an office or network setting, not everybody will be able to vote. We apologize for the inconvenience, but we hope you'll encourage coworkers to vote from their home computers.
Subscribe to Washingtonian
Follow Washingtonian on Twitter
More>> Best Bites Blog | Food & Dining | Restaurant Finder