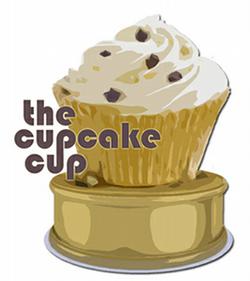 Our first round of cupcake madness voting is over, and so far there has been one resounding victory. The cupcakes from Baked & Wired absolutely crushed those from Heller's, with 93 percent of readers voting for the winner. The competition between Georgetown Cupcake and Wagshal's will be going on until 2 PM today, and well, let's just say, if you're a Wagshal's fan, you better get voting now.
Click below for today's morning matchup.
(Also don't forget to enter our contest: Guess the outcome of the Cupcake Cup from the Sweet 16 through the winner. E-mail candrews@washingtonian.com with the subject "Cupcake Cup" by Friday, March 5. The winner who comes closest to guessing all the slots will win a tasty prize.)
Buzz: Laptoppers love this bright bakery/lounge in Del Ray that's decorated with vintage baking tools and filled with leather club chairs. But they're not here just for the free wifi. Pastry chef Josh Short's cupcakes are some of the area's favorites. There's always seasonal flavors, but some that are usually available include the Buzz bumblebee, red-velvet, chocolate-and-espresso.
Open City: This Woodley Park spot is also popular with laptop set, who pulls up a chair for tasty coffee and bar food. Did you know there's also a cupcake of the month? For March, there's mint-chocolate-chip, and previous flavors have included lemon cream and chocolate with coconut.
This poll will close at 10 AM on Wednesday.
*To help keep this contest fair, we've elected to use an IP address-based poll. This means that if you are voting from an office or network setting, not everybody will be able to vote. We apologize for the inconvenience, but we hope you'll encourage coworkers to vote from their home computers.
Subscribe to Washingtonian
Follow Washingtonian on Twitter
More>> Best Bites Blog | Food & Dining | Restaurant Finder