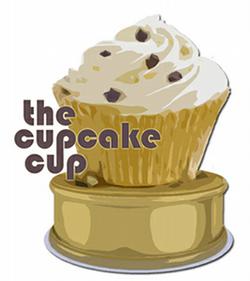 >> This contest is now closed. You can vote in other open matchups here.
The first Cupcake Cup is off to a rousing start (it's Baked & Wired vs. Heller's Bakery; you can vote here) and now it's time to move on to the second face-off of this whole crazy cupcake endeavor. Ready to vote? Check out the bracket and vote below.
(Also don't forget to enter our contest: Guess the outcome of the Cupcake Cup from the Sweet 16 through the winner. E-mail candrews@washingtonian.com with the subject "Cupcake Cup" by Friday, March 5. The winner who comes closest to guessing all the slots will win a tasty prize.)
Georgetown Cupcake: This cupcakery is one of the grandaddies of the exploding cupcake trend in Washington. They give away one cupcake flavor for free every day (follow their Twitter to find out which one). Fave flavors include peanut butter fudge, key lime, and plain old chocolate.
Wagshal's: This many-faceted market, which opened in the Spring Valley Shopping Center in 1939, feels like a step back in time to the days before Whole Foods and Harris Teeter. Try the red velvet cupcakes Wagshal's offers—they're a real treat.
This poll will close at 2 PM on Tuesday.
*To help keep this contest fair, we've elected to use an IP address-based poll. This means that if you are voting from an office or network setting, not everybody will be able to vote. We apologize for the inconvenience, but we hope you'll encourage coworkers to vote from their home computers.
Subscribe to Washingtonian
Follow Washingtonian on Twitter
More>> Best Bites Blog | Food & Dining | Restaurant Finder