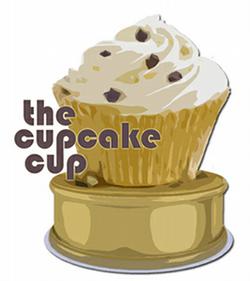 Something Sweet must have some serious fans—they trounced the cupcakes over at Chatman's D'Vine Bakery & Cafe in this contest. Red Velvet vs. Nostalgia Cupcakes are facing off over here until 2 PM Friday—go vote!
Click below for today's afternoon matchup.
(Also don't forget to enter our contest: Guess the outcome of the Cupcake Cup from the Sweet 16 through the winner. E-mail candrews@washingtonian.com with the subject "Cupcake Cup" by Friday, March 5. The winner who comes closest to guessing all the slots will win a tasty prize.)
Best Buns: This adorable little spot in Arlington offers giant cupcakes with buttercream frosting. Try the Chocolate cupcake with peanut buttercream—you won't regret it.
Natalia's Elegant Creations: This Falls Church cafe and catering company offers up cupcakes with intricate frosting decorations and lovely flavor combos.
This poll will stay open until 2 PM Friday.
*To help keep this contest fair, we've elected to use an IP address-based poll. This means that if you are voting from an office or network setting, not everybody will be able to vote. We apologize for the inconvenience, but we hope you'll encourage coworkers to vote from their home computers.
Subscribe to Washingtonian
Follow Washingtonian on Twitter
More>> Best Bites Blog | Food & Dining | Restaurant Finder