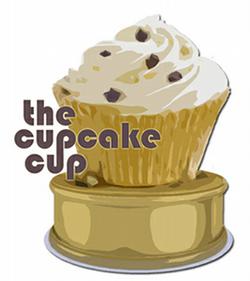 You say goodbye, and I say hello: Hello Cupcakes walloped Caboose Cafe with nearly 90% of the vote in that particular matchup. Something Sweet vs. Chatman's D'Vine Bakery & Cafe voting is still going on over here; get to it!
(Also don't forget to enter our contest: Guess the outcome of the Cupcake Cup from the Sweet 16 through the winner. E-mail candrews@washingtonian.com with the subject "Cupcake Cup" by Friday, March 5. The winner who comes closest to guessing all the slots will win a tasty prize.)
Red Velvet: Devil's food chocolate? Southern belle red velvet? Carrot cake? Key lime? Yes, please. All these and more southern-tinged flavors can be found in the cupcakes counters of Red Velvet, which has locations in both Penn Quarter and Dupont Circle.
Nostalgia Cupcakes: This Annapolis bakery offers up a "Hot Chocolate" cupcake, salted caramel cupcakes, and much more. Bonus: If you bring your four-legged friend along, the store has "pupcake" treats for them.
This poll will close Friday at 10 AM.
*To help keep this contest fair, we've elected to use an IP address-based poll. This means that if you are voting from an office or network setting, not everybody will be able to vote. We apologize for the inconvenience, but we hope you'll encourage coworkers to vote from their home computers.
Subscribe to Washingtonian
Follow Washingtonian on Twitter
More>> Best Bites Blog | Food & Dining | Restaurant Finder