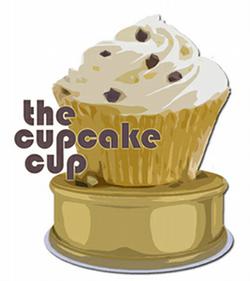 It's time for the Edible Eight of the Cupcake Cup! Here are the contenders:
• Curbside Cupcakes
• Cupcakes Actually
• Georgetown Cupcake
• Best Buns
• CakeLove
• Something Sweet
• Bakeshop
• And either Buzz or Fancy Cakes by Leslie; that'll be determined by 2 PM today (vote here)
Let's kick off this round of voting. Before you know it, we'll be in the Final Four (any clever confectionary names to call that round, readers? The Frosted Four, perhaps?).
Click below for this morning's match up.
Curbside Cupcakes: This mobile cupcake truck is an intersection of Washington's latest food trends: social-media marketing (follow the truck's whereabouts at twitter.com/curbsidecupcake), street food, and cupcakes. The concept was the brainchild of two friends who wanted cupcakes one day but didn't feel like schlepping to Georgetown to get them.
Cupcakes Actually: At this Fairfax cupcakery, Detroit-bred sisters Sue Woodhouse and Jennifer Neiman recruited a cook with experience at California's French Laundry to fine-tune their 25 cupcake recipes, three of which are topped with chocolate-dipped buttercream frosting.
This poll will stay open until 10 AM on Thursday.
*To help keep this contest fair, we've elected to use an IP address-based poll. This means that if you are voting from an office or network setting, not everybody will be able to vote. We apologize for the inconvenience, but we hope you'll encourage coworkers to vote from their home computers.
Subscribe to Washingtonian
Follow Washingtonian on Twitter
More>> Best Bites Blog | Food & Dining | Restaurant Finder