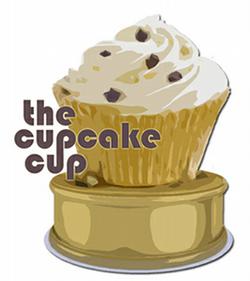 We filled the last spot in our Edible Eight round when Buzz beat out Fancy Cakes by Leslie. Congratulations! Curbside Cupcakes and Cupcakes Actually are battling it out over here. Let's keep it going.
Click below for this afternoon's match up.
Georgetown Cupcake: This cupcakery is one of the grandaddies of the exploding cupcake trend in Washington. The sisters behind the operation give away one cupcake flavor for free every day (follow their Twitter to find out which one). Favorite flavors include peanut-butter fudge, key lime, and plain old chocolate.
Best Buns: This adorable little spot in Arlington offers giant cupcakes with buttercream frosting. Try the chocolate cupcake with peanut buttercream—you won't regret it.
This poll will stay open until 2 PM Thursday.
*To help keep this contest fair, we've elected to use an IP address-based poll. This means that if you are voting from an office or network setting, not everybody will be able to vote. We apologize for the inconvenience, but we hope you'll encourage coworkers to vote from their home computers.
Subscribe to Washingtonian
Follow Washingtonian on Twitter
More>> Best Bites Blog | Food & Dining | Restaurant Finder