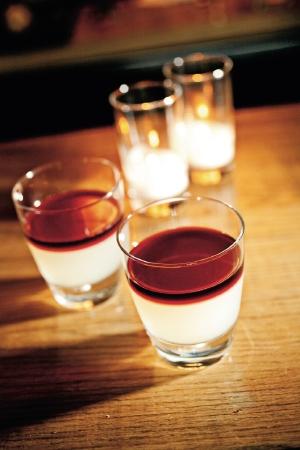 On the long list of interesting cocktails at Bourbon Steak—one is called the Widow's Kiss—it would be easy to skim over the familiar gin and tonic. But bartender Duane Sylvestre's version, which mixes Plymouth gin with house-made tonic, is citrusy and one of the best we've had.
At PX, a chandelier-lit speakeasy that feels as if it came out of the 1920s, it's hard to go wrong with mixologist Todd Thrasher's outside-the-box cocktail list. The seasonal Waiting for Clinton Terry, an icy Champagne-rhubarb slush, was a recent standout. The refreshing drink hid its potency: There's also Cruzan rum and Citadelle vodka in it.
The British gastropub Againn touts its extensive Scotch collection, but we often belly up to the bar for the well-crafted cocktails. Our favorite is a classic Pimm's Cup No. 13, a heat-beating blend of the British liqueur Pimm's with gin, muddled mint leaves, cucumber, lemon, and a spritz of club soda.
Banish any memories of girls-gone-wild frozen drinks with the Brunswick Daiquiri at Dickson Wine Bar. The drink is refined—made with fresh lime juice, organic silver rum, and a dash of Merlot floating in it—but most important, it's not sticky-sweet.
The menu at the new sushi/izakaya restaurant Kushi offers hard-to-find delicacies—live sea urchin, sea-salt gelato—and the cocktail menu follows suit. Its tart margarita is made not just with Cuervo but with aromatic yuzu liquor and orange kalamansi limes.
Sweet and sour get equal billing in the lychee mojito at the Indian spot Spice Xing. The fragrant drink, thick with fresh mint leaves and stirred with Cruzan rum, makes the perfect post-work relaxer, especially with a plate of fiery tandoori chicken wings.
This article appears in the July 2010 issue of The Washingtonian.
Subscribe to Washingtonian
Follow Washingtonian on Twitter
Follow the Best Bites Bloggers on Twitter at twitter.com/bestbitesblog
More>> Best Bites Blog | Food & Dining | Restaurant Finder