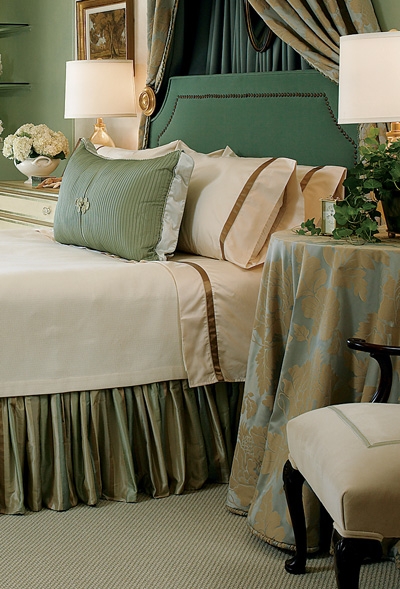 Redecorating is easy when you have the budget to shop at will—but how many people can do that? Just as this recession has been all about "shopping your closet" when it comes to clothes, the same concept can be applied to the home.
We asked three interior designers to share do-it-yourself tips for freshening up a room by using items you may already have.
RIBBON ACCENTS
Annette Hannon, an interior designer in Burke, got creative when decorating a bedroom for a designer showhouse. She didn't want to spend money on fancy sheets, so she bought fancy ribbon instead. She sewed double-sided satin ribbon along the trim of the sheets and pillows, instantly adding a designer feel. Grosgrain ribbon is also a good option, she says.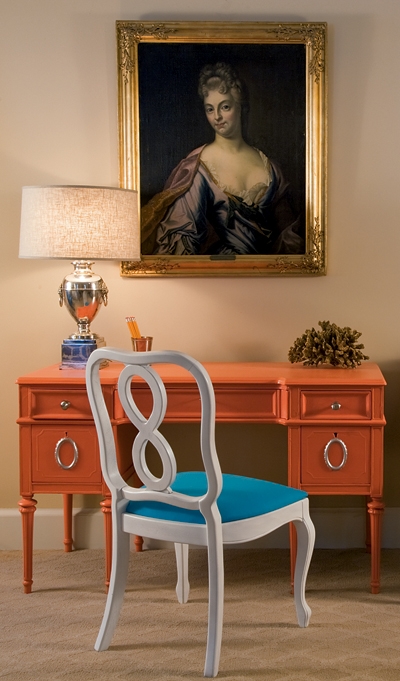 PAINTING OLD FURNITURE
It's a tried-and-true method, but Jill Sorensen of Marmalade Interiors in McLean illustrates how painting a piece of old furniture can give it new life. She suggests matching the color to something special in the room where it will go so that each element will complement the other. In this case, Jill took an old desk, stripped and lightly sanded it, applied sealer, and then painted it with Benjamin Moore's Jupiter Glow 021. She used silver paint for the trim details on the drawers and bought silver knobs from Home Depot.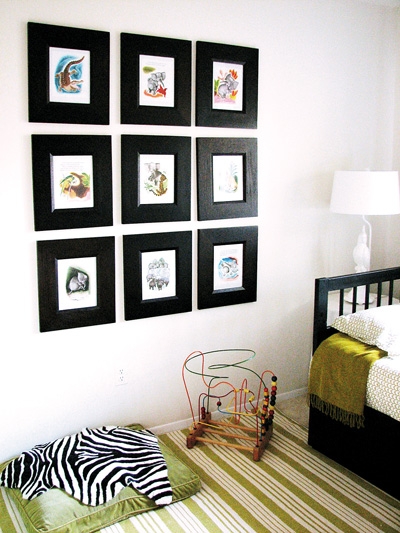 CHILDREN'S BOOKS AND ART
Need instant art to liven up a room? Designer Lauren Liess of Herndon's Lauren Liess Interiors suggests digging out some colorful children's books, as she did here for her son's room. She ripped out illustrated pages from The Saggy Baggy Elephant and put them in inexpensive frames bought at Michaels, making for a striking art installation. She also likes picking interesting plants or flowers and scanning them—the color copies can make easy, free botanical prints.
This article first appeared in the August 2010 issue of The Washingtonian.
Subscribe to Washingtonian
Follow Washingtonian on Twitter