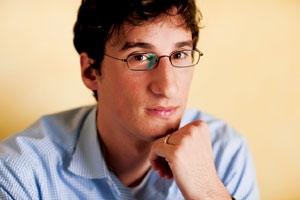 Dozens of new lawyers slated to start as first-year associates at Washington law firms in the fall of 2009 were told they'd have to wait at least a year.
Instead of bringing on new recruits at the going starting salary of $160,000, firms offered them stipends of $60,000 to $75,000 to delay their start dates. Many firms required the lawyers to spend the year volunteering at public-interest organizations. Thus was born the city's first crop of "deferred associates."
Where are these lawyers now? And what about the 2010 law grads who in a stable economy would have started at their firms this fall?
DLA Piper deferred six of its nine first-year DC associates in 2009. One joined the firm this fall, and some are starting in January. This year, DLA told two of its seven first-year associates here to delay starting. National hiring partner Ben Boyd says it's not clear when those two will be asked to start full-time, but it could be as late as January 2012. As it did last year, DLA is paying the lawyers $5,000 each month they're deferred.
Boyd says everyone who chose to take the stipend last year was offered a full-time position at the firm.
That's not the case everywhere. Though most of Wiley Rein's 2009 group of first-year associates—totaling 38—started on time, the firm did defer six of them for a $60,000 annual stipend. Of those, the firm offered full-time jobs only to three; two of those lawyers declined, and one has started at the firm.
Most of Wiley Rein's 2010 associates were welcomed on schedule this fall, though two won't join until January.
Some firms, such as Hogan & Hartson—now Hogan Lovells—deferred only some first-year associates in 2009 but have deferred all of them this year.
In 2009, Hogan gave its incoming associates the option of taking $75,000 to delay starting for a year, guaranteeing them full-time jobs at the end of the deferral. Eleven took that option in DC.
But this year, Hogan asked all 23 of its 2010 Washington recruits to hold off starting until 2011. These associates are getting a $60,000 stipend; Hogan is also covering health-insurance expenses and bar fees as well as allowing them to take salary advances.
Evan Winerman, who took Hogan's deferral option last year and starts at the firm as an associate in December, has spent the year volunteering at the nonprofit DC Appleseed. Winerman notes that he may never have the chance to do public-interest work full-time again. "It was a pretty incredible opportunity," he says.
This article first appeared in the December 2010 issue of The Washingtonian.
Subscribe to Washingtonian
Follow Washingtonian on Twitter
More>> Capital Comment Blog | News & Politics | Party Photos