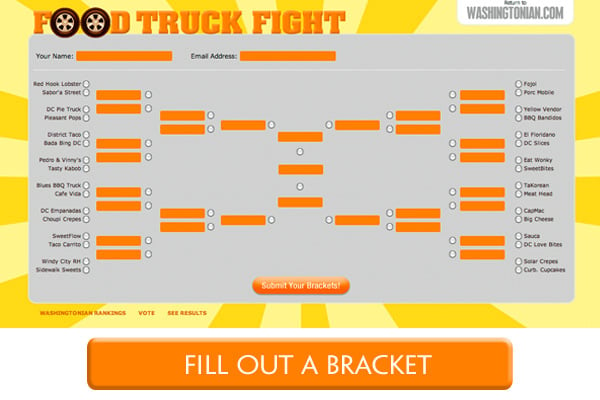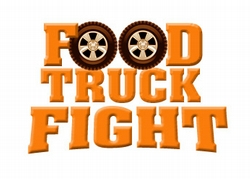 UPDATE: BRACKET SUBMISSION IS NOW CLOSED.
If anything has defined Washington's food scene in the last year, it's the proliferation of Twittering food trucks. And our city's mobile-vending entrepreneurs are taking street food to a whole new level, peddling lobster rolls, Ethiopian food, Korean tacos, and vegan soups. Which one is the best in the fleet? We think you should decide. Welcome to the Food Truck Fight!
Think of this as our version of March Madness: We set up NCAA-style brackets with our favorite 32 trucks (click here for a ranked list and description of each), and we're leaving it to reader voting—which starts March 1—to decide who moves on to the next round. Just like you'd do with the basketball brackets, we want you to predict how the tournament will shake out. Starting today, you can fill out a set of brackets, and the reader with the most correct picks wins a gift certificate to Pupatella, one of the area's first trucks that's now a brick-and-mortar restaurant.
Once the voting starts, we'll hold "games" nearly everyday throughout March, so check back often to see what's happening in the Food Truck Fight. Keep checking back for updates, and use the Twitter hashtag #foodtruckfight. If you have any questions, e-mail us at foodtruckfight@washingtonian.com.
Subscribe to Washingtonian
Follow Washingtonian on Twitter
Follow the Best Bites Bloggers on Twitter at twitter.com/bestbitesblog
More>> Best Bites Blog | Food & Dining | Restaurant Finder