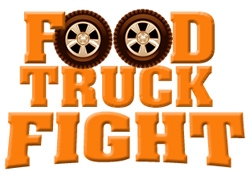 THIS POLL IS CLOSED. WINNER: DC EMPANADAS
From the DC Empanadas truck comes a long roster of the South American turnovers, all made by hand. While the handheld pastries come with traditional stuffings—for example: ground sirloin, Spanish olives, hard-boiled eggs, raisins, and onions—other options have innovative, regionally-inspired combinations: Buffalo chicken and blue cheese; sliced ribeye, Cheez Wiz, onions; and prosciutto, mozzarella, and dates. The other dog in the fight, the Arlington-parked Choupi Crepes, boasts a strong culinary background: One of the founders has ten years of pastry experience in Paris and Washington. While you'll find French-like fillings—ham, cheese, lemon/sugar—you can also choose from other ingredients such as peanut butter, maple syrup, and marshmallow.
For a ranked list of all of the trucks, and a description of each, click here.
For complete Food Truck Fight coverage, go to washingtonian.com/foodtruckfight.
Subscribe to Washingtonian
Follow Washingtonian on Twitter
Follow the Best Bites Bloggers on Twitter at twitter.com/bestbitesblog
More>> Best Bites Blog | Food & Dining | Restaurant Finder