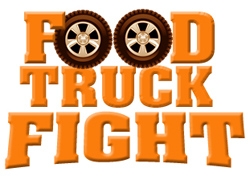 THIS POLL IS CLOSED. WINNER: TACO CARRITO
Happy Friday! Our Food Truck Fight marches on, starting with this morning's battle that pits SweetFlow Mobile against Taco Carrito. The former truck, which resembles a school bus, is from the owners of the growing Sweetgreen chain. Most likely the healthiest truck on the streets, the menu mimics the one in the storefronts, with lots of the same local-ingredient salads and swirls of the tangy frozen yogurt. Its Mexican-food competitor (out of action until the middle of this month) came from two friends who met at their day job. They admittedly didn't know much about food before they started, but their Ballston cart has a following, thanks to a value-driven menu of steak, chicken, and veggie tacos. The recipe for the guacamole is straight from Spain—one of the owners learned it while studying abroad there.
For a ranked list of all of the trucks, and a description of each, click here.
For complete Food Truck Fight coverage, go to washingtonian.com/foodtruckfight.
Subscribe to Washingtonian
Follow Washingtonian on Twitter
Follow the Best Bites Bloggers on Twitter at twitter.com/bestbitesblog
More>> Best Bites Blog | Food & Dining | Restaurant Finder