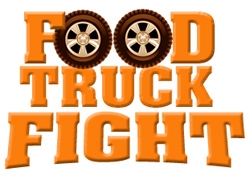 THIS POLL IS CLOSED. WINNER: DC SLICES
It's a cultural mashup at El Floridano, where the sandwich lineup includes a Cuban, a Vietamese banh mi, and Thai-inspired chicken concoction. Daily soups, which are often vegan, have included eggplant-sumac bisque and spicy avocado. Straightforward pizza is what you'll get from DC Slices, which serves a solid lineup of basic flavors—plain, pepperoni, sausage, veggie, and Hawaiian—on a thin crust. Friday and Saturday nights, the drivers are smart to catch hungry bargoers on U Street.
For a ranked list of all of the trucks, and a description of each, click here.
For complete Food Truck Fight coverage, go to washingtonian.com/foodtruckfight.
Subscribe to Washingtonian
Follow Washingtonian on Twitter
Follow the Best Bites Bloggers on Twitter at twitter.com/bestbitesblog
More>> Best Bites Blog | Food & Dining | Restaurant Finder