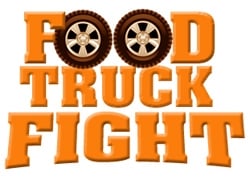 THIS POLL IS NOW CLOSED. WINNER: CAPMAC.
A battle of Washington's cheesiest trucks: CapMac and the Big Cheese. (We tried both of them; here are our thoughts.) In one corner, we've got macaroni and cheese (CapMac) topped with Cheez-Its, which is just a hair short of brilliant. In the other is a collection of artisan cheeses pressed in between blissfully buttery slices of multigrain or sourdough bread with apples, honey, and other sweet counterpoints. Can you tell we like cheese just a little bit?
For a ranked list of all of the trucks, and a description of each, click here.
For complete Food Truck Fight coverage, go to washingtonian.com/foodtruckfight.
Subscribe to Washingtonian
Follow Washingtonian on Twitter
Follow the Best Bites Bloggers on Twitter at twitter.com/bestbitesblog
More>> Best Bites Blog | Food & Dining | Restaurant Finder