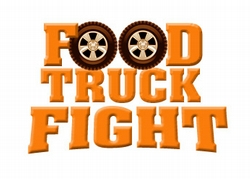 THIS POLL IS CLOSED. WINNER: FOJOL BROS.
If there's a truck that's more about pure fun than the Fojol Bros. and their costumed workers, we haven't found it. What's not to like? The shiny truck and its blaring music and delicious Indian curries are up against Andy Kim, a.k.a. the Yellow Vendor. His abbreviated but tasty menu is all about Korean bulgogi, or sweet/salty strips of beef over rice. Both of these mobile vendors have been at it for awhile, but only one can move to the next round. Who will it be?
For a ranked list of all of the trucks, and a description of each, click here.
For complete Food Truck Fight coverage, go to washingtonian.com/foodtruckfight.
Subscribe to Washingtonian
Follow Washingtonian on Twitter
Follow the Best Bites Bloggers on Twitter at twitter.com/bestbitesblog
More>> Best Bites Blog | Food & Dining | Restaurant Finder