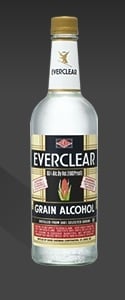 Ann Limpert, food and wine editor:
• Former New York Times restaurant critic Frank Bruni talks chef cookbooks and explores what it's like to learn from the pros rather than dine on their food. It a) features classically hilarious Bruni-isms ("The way a Real Housewife approaches her next Botox injection, I approach pork belly and penne and the rest of it."), and b) makes me want to ensure that Jonathan Waxman's roast chicken with salsa verde is the next thing I eat: The Power of Chef Cookbooks.
• Hey dieters, there's more to life than Ketel One with club soda!: Get Drunk Not Fat.
• What restaurants are doing to make fans of saganaki, crepes suzette, and other flaming dishes feel better in the wake of the bananas foster from hell (hint: Don't use 151).: Restaurants Assess Flaming Dishes After Bananas Foster Accident.
Todd Kliman, food and wine editor:
• A short history of the Oreo that explores a strange connection between the cookie and the Freemasons. Believe it: Who Invented the Oreo? The Unsung Heroes of Cookie Design.
• Jancis Robinson shares the details of the written test to become a Master of Wine, a legendarily brutal exam for would-be wine professionals in Great Britain. As Robinson writes, "Read it and weep, folks." The 2011 MW Exam.
• The largest processor of food-stamp benefits in the US, according to the Stumble Upon blog? None other than JP Morgan. There are currently 43 million Americans receiving benefits—up 17 million since 2007—and the Wall Street giant gets paid for each and every case it handles: The More Americans That Go on Food Stamps the More Money JP Morgan Makes.
• This is a new one. Selena Gomez blames her problems not on an abusive boyfriend, not on the media, and not on heroin or ecstasy or any other recreational drug du jour. She blames it on "junk food." Selena Gomez Blames Junk Food for Health Problems.
Sophie Gilbert, assistant editor and Sophie at the Stove blogger:
• It was only a matter of time until things got ugly at Trader Joe's—the one in Foggy Bottom in particular is a GWU mosh pit waiting to happen. But over a vegan pad Thai? I personally get physical only over the last box of Joe-Joe's: Moms Are Fit to Be Thai'ed.
• Not to sound like a broken record, but is the aftermath of an E.coli outbreak that has infected more than 3,200 people worldwide really the best time to neuter the FDA?: House Debates Funding Cuts for Food Safety, Nutrition Programs.
• Slightly scary new evidence about genetically modified pesticides and their ability to linger in the human body: GM Regulators Chose Ignorance Over Science.
• The next flavor to come from Ben & Jerry's HQ may be inspired by an SNL skit: Rumor Mill: Is Ben & Jerry's Planning a "Schweddy Balls" Ice Cream?
Kate Nerenberg, assistant food and wine editor:
• Pasta impresario Michael White, a New York-based chef whose restaurant collection has grown quickly in the last couple years, talks about home cooking. While he makes mostly Italian food, like that served in his professional kitchens, he has a Chinese recipe in his repertoire: Michael White, the Prince of Pasta.
• If White is the prince of pasta, then David Chang, another New York chef, is the king of pork. The Wall Street Journal writes about Lucky Peach, Chang's soon-to-be-released iPad app and magazine. An interesting way to look at journalism's future: iPad App or Magazine? A Chef Orders One of Each.
• I swear this isn't just a chance to promote our article on how to create the perfect home bar, but it's just too convenient that this Serious Eats blog post went up on the same day: Knives You Need for Making Drinks.
Subscribe to Washingtonian
Follow Washingtonian on Twitter
Follow the Best Bites Bloggers on Twitter
More>> Best Bites Blog | Food & Dining | Restaurant Finder