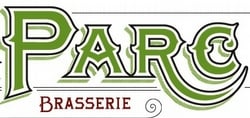 Lydia DePillis, the Housing Complex blogger at the Washington City Paper, reports that more restaurants are headed to DC's 14th Street, Northwest, corridor. The blue-and-white eyesore at 14th and Q streets, formerly a dry cleaner and once the site of a planned Whisk Group (Againn) restaurant, has a new tenant: big-name restaurateur Stephen Starr, who has a slew of places in Philadelphia and New York. DePillis says he's bringing his restaurant Parc—think of it kind of like Central—to that space. And, she says, Starr will eventually install a Buddakan in the Adams Morgan Marriott hotel project. Grub Street Philadelphia confirmed the 14th Street project with Starr and added that the construction will take about a year. He told Grub Street: "Its unusual for Washington, because its not in an office building." (We count a few in town that are in office buildings—Minh's, BLT Steak, Tosca—but not enough to call make his place "unusual.")
Also happening on 14th Street: The District Condos, now just a hole in the ground at 14th and T, will house a second Ted's Bulletin. DePillis also writes that Mark Kuller, the restaurateur behind Estadio and Proof, is going into the condo building, but his rep denied that rumor. Speaking of Ted's Bulletin, its parent company is opening a Matchbox on 14th Street. Eater DC followed up with all these restaurateurs and found that aside from Starr, none of them are done deals.
Tim Carman of the Washington Post wrote on Twitter that chef Todd Gray of Equinox is embarking on another project right on the heels of the opening of Watershed, his seafood-centric restaurant in DC's NoMa. Come Saturday, the Corcoran Gallery of Art's cafe will reopen as Todd Gray's Muse at the Corcoran. The museum's Web site describes it as a "fresh to-go-style concept" with "handcrafted, seasonal options with a focus on sustainable and local ingredients."
Close to eight months after restaurateur Raynold Mendizabal's Dupont Circle burger joint was shut down, he's finally ready to fire up the grill again. Last October, the law firm Steptoe & Johnson, whose offices are nearby, sued Mendizabal, saying its employees couldn't work because of grease odors. WUSA9 reports that when the place opens—Mendizabal is hoping for the last week of June—it will be called Black and Orange. A second Black and Orange is in the works at 14th and U streets, Northwest, with a projected early-September opening. No word on the reason for the name change, however.
Tonight, Cathal and Meshelle Armstrong—the couple behind Old Town eateries Restaurant Eve, the Majestic, and Eamonn's—are opening their newest project, Virtue Feed & Grain, on Alexandria's waterfront. We've posted the menu below. Eater has some pictures of the space, a 350-seat former feed house with a game room (a pool table, Nintendo Wii) and reclaimed building materials.
Because we're guessing that there's not a single reader of our Best Bites blog who doesn't care about cupcakes or food trucks, we're bringing to you what might be considered the most important news of the week: Curbside Cupcakes has launched a third truck.
In more cupcake news: Tuesday, Chris Shott at the Washington City Paper reported that Georgetown Cupcake is opening a third location, and this time owners Sophie LaMontagne and Katherine Kallinis are venturing into big, bad New York City. In addition to their original shop in Georgetown, the sisters have a shop in Bethesda and a reality show, DC Cupcakes, on the TLC network.
Bethesda Bagels is opening its third shop in Dupont Circle at 1718 Connecticut Avenue, Northwest, in the former Johnny Rocket's storefront, says Missy Frederick of the Washington Business Journal. Signs in the window predict a fall opening. Incidentally, we just put online our list of Washington's best bagels.
Click the menu to view at full size.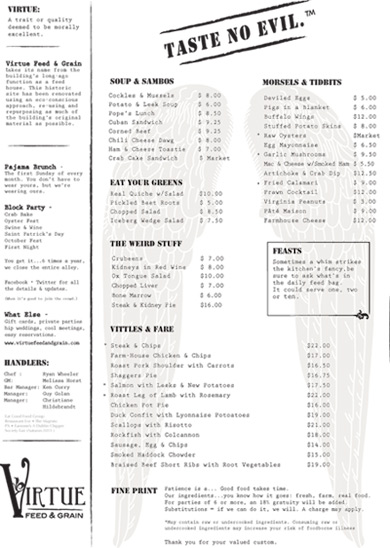 Subscribe to Washingtonian
Follow Washingtonian on Twitter
Follow the Best Bites Bloggers on Twitter
More>> Best Bites Blog | Food & Dining | Restaurant Finder