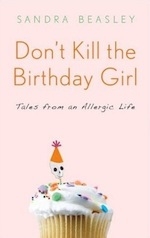 Don't Kill the Birthday Girl
Few writers are more qualified than Sandra Beasley to pen a memoir about living with food allergies. The Washington native is allergic to "dairy, egg, soy, beef, shrimp, pine nuts, cucumbers, cantaloupe, honeydew, mango, macadamias, pistachios, cashews, swordfish, and mustard." Even fewer could navigate the nuances of this problem with such humor, pathos, and flair.

Read a full review of Don't Kill the Birthday Girl.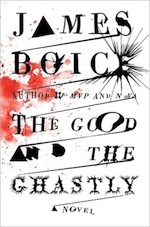 The Good and the Ghastly
James Boice's trigger-happy third novel is a graffiti-rough mural of America in the 3300s, a thousand years after a nuclear holocaust has reduced the US Capitol and the Declaration of Independence to ash, rendered Ikea side tables and Target rugs as priceless treasures, elevated Oprah Winfrey and Stephen King to the ranks of the Founding Fathers, and turned the country into a wasteland operated by executives from Visa.

Read the full review of The Good and the Ghastly.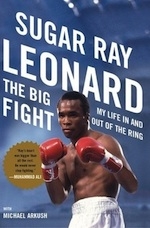 The Big Fight
"What's most beautiful about boxing," novelist Colum McCann wrote, "are the lives behind it. They're so goddamn literary." That could be jacket copy for The Big Fight, boxer Sugar Ray Leonard's cursory yet deeply confessional autobiography (written with Michael Arkush). Replete with episodes of childhood abuse, adultery, violence, drugs, and second chances, it lends vulnerability to a fighter whose footwork and head fakes, not to mention his patented bolo punch, made smoother, stronger opponents look clumsy and dazed.
Read the full review of The Big Fight.
These reviews appear in the July 2011 issue of The Washingtonian.
Subscribe to Washingtonian
Follow Washingtonian on Twitter
More>> Capital Comment Blog | News & Politics | Party Photos