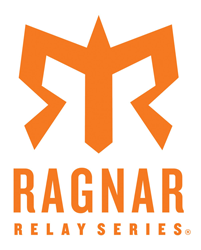 Friday, August 5
TENNIS: It's your last chance to see some of the top male tennis pros in action during the Legg Mason Tennis Classic's final weekend. Single session tickets ($50) can be ordered by calling 202-397-SEAT. Visit the Web site for more information and a schedule of the weekend games.
Saturday, August 6
RUN: Grab two of your friends and sign up for the Pacers 20th Anniversary Relay, which starts in Alexandria and ends in Arlington. The gun goes off at 6 PM and there will be an after party from 7 to 9:30 PM with food, cold beverages, and raffle prizes. The three legs of the race are each six, five-an-a-half, and five miles, respectively—and the best part is it's free. For more information, visit Pacer's Web site.
YOGA: We all know of dance flash mobs, but have you ever been part of a yoga flash mob? Art of Living will host one by the fountain in Dupont Circle at 7 PM. It will move to various spots around the circle "to spread the positive message of having a stress-free and violence-free DC." Click here to watch a video inviting you to join the "yoga dance."
Sunday, August 7
RUN: It's the third annual Dog Days of Summer sprint triathlon, perfect for first-timers and experienced triathletes alike. The race begins at 7 AM at Southern Walk Pool (43081 Village Drive, Ashburn). There is a 400-meter outdoor pool swim, a 12-mile bike course, and a 5k run. To register for the event and for more information, click here.

YOGA: Unity Woods Yoga Center in Ballston (4001 North 9th St., Suite 105, Arlington) will host a free yoga class from 5 to 6 PM. Fore more information, click here.
If you want to try Bikram yoga, head to Bikram Yoga Bethesda (7832 Wisconsin Ave., Bethesda) for a complimentary class from 1:30 to 3 PM. Don't forget hydrate well the day before and dress in cool, comfortable clothes. Bring your own mat and towel. Bikram Yoga Bethesda is yoga apparel brand Lululemon's studio of the quarter, so you can try this class for free every Sunday, same time. For more information, click here.
Thursday, August 11

DESTRESS: Need a little R & R? Art of Living Foundation is hosting De-stress DC, an evening of meditation, yoga, music, and food. The event is part of a social-awareness campaign that encourages Washington to handle stress in a healthy manner. The free event runs from 6:30 to 9 PM at Sri Sri Center for Peace and Meditation (2401 15th St., NW). Register at De-stress DC's Web site.
GYM: And don't forget to keep track of that rising thermometer. Anytime it hits at least 90 degrees, you can head over to your local Washington Sports Club and workout for free! Click here for more information.
Subscribe to Washingtonian
Follow Well+Being on Twitter
More >> Health | Top Doctors | Well+Being Blog