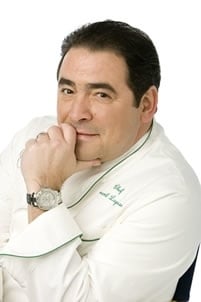 Todd Kliman, food and wine editor:
• Yet more evidence that TV is a refuge for the fat and stupid: Nearly 90 percent of food and drink commercials showcase products high in saturated fat, sugar, and salt: Healthy Food for Kids? Not on TV Commercials, Study Finds.
• I love how these trendy, New Age elixirs are being debunked. First pomegranate juice, then acai, and now coconut water, which—surprise, surprise—isn't actually that good for you: Many Coconut Waters Aren't Actually That Good For You.
• Monsanto has embarked on a PR counter-offensive—giving away millions of dollars, "celebrating" farmers, holding Mom Farmer of the Year contests—to paint American agri-business as wholesome and pure, as a host of writers, documentarians, and other latter-day Upton Sinclairs blow the whistle about their ruthlessly efficient and ultimately dangerous business practices: Monsanto, Others Seek to Polish Image of Large-Scale Farming.
Kate Nerenberg, associate food and wine editor:
• Really the only reason I'm sharing this link about Top Chef's next season is to ask the question: Is the addition of Emeril Lagasse as a judge proof that the show has jumped the shark?: 'Top Chef' Is Bigger in Texas.
• We've all been there: You go to a restaurant's Web site, and all of a sudden there's music, flashing images, new browser windows. Make it stop! An interesting take on why there has to be so much commotion when all you really want to know is the address and hours: Overdone.
• I have a new addiction to crappy candy. I can't leave the office without grabbing a Tootsie Roll from the front desk, and I recently plowed through a bag of Hershey's miniatures in about two days. Maybe that's why I love scrolling through this new site: Scandybars.
Sophie Gilbert, assistant editor:
• José Andrés is on a mission . . . to revive love for a particularly lowly condiment. "It is time to embrace and celebrate ketchup, not be ashamed of it.": 'Pass the Ketchup' Could Bring Surprises.
• Ever wondered if there's secret sadness lurking behind those Hawaiian shirts and cheery smiles?: Food Informants: A Week in the Life of a Trader Joe's Employee.
• He's famous for spinach, but Popeye apparently relied on a lot more to keep his strength up: Popeye Cookbook Reveals Sailor Man's Healthy-Eating Secrets.
Anna Spiegel, dining intern:
• The Wall Street Journal has an interesting critique of airline fare, proving tapas are equally trendy at 35,000 feet: Coffee, Tea, or Tapas? Critiquing Airline Fare.
• The Awl takes a look at all those restaurant deals you buy through Groupon: An Enlightened Look at the Grouponomenon.
• Take a in-depth look at the man who brought us Shake Shack in the New York Times' profile of restaurateur Danny Meyer: A Moveable Feast: Danny Meyer on a Roll.
• If you want to annoy your coworkers by getting an obnoxiously catchy restaurant jingle stuck in their heads, send them this link: Pita Pan.
Ann Limpert, food and wine editor:
• Eater has an unexpected and interesting interview with Chet White of the excellent San Francisco band Girls. He talks about his days working as a cook at places like Zuni Cafe, and how he applies chef Judy Rodgers's Raisin Bran theory to his music: Girls' Chet White on Food's Influence on Music.
• Bundle.com has complied a ranking of the most expensive restaurants in the country. French Laundry and Per Se are, predictably, the top two, with average checks of $957 and $883. And although the list is dominated by New York and Cali, the Inn at Little Washington ($537) ranks 11th and Komi ($439) comes in at 23rd place: The 25 Most Expensive Restaurants in America.
Subscribe to Washingtonian
Follow Washingtonian on Twitter
Follow the Best Bites Bloggers on Twitter
More>> Best Bites Blog | Food & Dining | Restaurant Finder