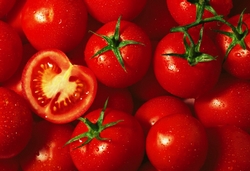 Kate Nerenberg, associate food and wine editor:
• A media darling since it opened a year ago, the restaurant M. Wells in Long Island City closes at the end of August, and New York Times critic Sam Sifton attended one of its last dinners. He chronicles the night, including such courses as " . . . a study in single-course, over-the-top minimalism: a gustatory version of three-chord punk, joyful, loud and maybe a little bit angry . . . a little bit messy, totally fun." There are hopes the restaurant will resurface—and after a piece like this one, how could you not want to go there?: A Farewell to M. Wells.
• Speaking of M. Wells . . . and the perils of print magazines: That Queens restaurant made it on to Bon Appetit's annual list of the country's ten best new restaurants. What I love most about this list is Grub Street's reaction to it: Only one New York restaurant? Blasphemy! Hey, Grub Street, you get a whole James Beard Award category dedicated to your city. Let some other areas take the spotlight for a minute, will ya?: Bon App's Best New Restaurant List Sorta Snubs New York.

• We all love to find out what past Top Chef winners are up to. So I couldn't help but look at this blog post about Michael Voltaggio's Venice Beach sandwich "kiosk." Here's what's popular: cold fried chicken with a ranch dressing that—in typical Voltaggio fashion—includes science equipment, and one named after our hometown tapas king, José Andrés: The Best Sellers at Michael Voltaggio's ink sack.

Ann Limpert, food and wine editor:
• What do John Goodman and Julianne Moore reach for when they get the munchies? Grub Street finds out: The Big Lebowski's Cast Talks Stoner Food.
• What it's like to grow up with a Mom who holds a "Bachelor of Hamburgerology" degree from McDonalds' Hamburger U.: My Mother, the Voice of McDonalds.
• Once again, cats get the shaft. This time it's not a bad thing: What Dogs and Cats Taste Like.
Todd Kliman, food and wine editor:
• This is new: A San Francisco Houston restaurant kicks a customer—sorry, guest—out in the middle of dinner after reading her nasty tweet. Silly multi-tasker: You wait to trash a place after you've left: Restaurant Boots Diner for Rude Tweets.
• Ever wondered why you never find crispy corn tortillas at real Mexican joints? An interesting look at the genesis of the white-boy taco: Where Did Crispy Tacos Come From?.
• You are what you eat—in the womb. According to this NPR report, what your mommy ate while carrying you to term has a good deal to do with what you do and don't like on the plate: Baby's Palate and Food Memories Shaped Before Birth.

Anna Spiegel, dining intern:
• Steve Cuozzo at the New York Post has a none-too-glowing review of the Manhattan branch of DC-based Casa Nonna. You know it's bad when a restaurant is compared to a "misrouted balloon": A Casa the Blues.

• It's been a disenchanting week in food news. Those San Marzano tomatoes you've been paying a premium for are not, in fact, San Marzano tomatoes. And the New York Times reports there isn't lobster in Zabar's lobster salad: Lobster Salad, But a Key Ingredient Was Missing.

Rina Rapuano, assistant food and wine editor:
• GQ correspondent Alan Richman gives a raw account of how a restaurant review went so very wrong: Diner For Schmucks.
• Interesting response from RJ Cooper on the controversial dining agreement for Rogue 24: RJ Cooper on Rogue 24's Dining Contract and His New Policy.
Subscribe to Washingtonian
Follow Washingtonian on Twitter
Follow the Best Bites Bloggers on Twitter
More>> Best Bites Blog | Food & Dining | Restaurant Finder