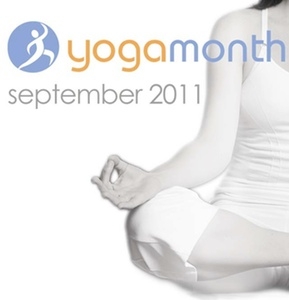 Friday, September 2
YOGA: Celebrate the start of National Yoga Month with a $5 yoga class at Unity Woods in Bethesda. The one-hour community classes are offered every Friday at this location. Classes are drop-in, cash-only, and for all levels from 6 to 7 PM. Click here for more information.
Saturday, September 3
WALK/RUN/BIKE: It's the Great Skedaddle this weekend, a 5K Run/Walk or a five- or ten-mile bike ride along the W&OD Trail. Get a free history lesson while running, walking, or biking through a portion of the route that the Union troops took after the first Battle of Bull Run on July 21, 1861. The races begin at 11 AM and starts and finishes at Farmwell Station Middle School in Ashburn. Register here for $20 for the 5K and five-mile bike ride, $25 for the 10 miler, and $10 for children ages 12 and under.
VOLUNTEER: If you're not feeling the competitive streak this weekend, there will also be a Hail the Trail volunteer event that same day. Participants can work at various locations along the W&ODD trail to clean up the area and plant.
PARTY: The Trailfest will take place from 12 to 5 PM, with performances by both local and national performers, including Gloriana and the Jenny Leigh Band. Food and beverages will be provided by Vintage 50, and activities will include an obstacle course, train track ride, and games. Participants and volunteers from the Great Skedaddle and Hail the Trail can join in the celebrations post-race and clean-up. This event is free and open to the public.
DANCE: Join Laurent Amzallag every Saturday from 9 to 10 AM for his signature YaLa fitness class along the Southwest Waterfront marina (Seventh and Water sts., SW). YaLa (which means "let's go") combines various elements of fitness—including strength conditioning, plyometrics, cardio—with music and dance. Best of all: The class is free!
Watch a video about YaLa Fitness below.

Sunday, September 4
KID FRIENDLY: If your kids are up for some of their own healthy competition this weekend, check out the Cabin John Kids Runs in Potomac. Teenagers and kids 18 and under are eligible to register on race-day for free. The 9 AM race is a quarter mile, the 9:10 race is a half mile, and the one miler is at 9:25. For more information, click here.
YOGA: Every Saturday or Sunday, a local yoga studio offers a free class courtesy of Lululemon. Be sure to check each store's event calendar for more information. Click here to find the Lululemon store nearest you.
Wednesday, September 7
LECTURE: Sibley Memorial Hospital will host Ovarian Health: Knowledge is Power from 6:30 to 8 PM. The event is a free program that gives participants a chance to hear updates on symptoms, diagnosis, surgical, and chemotherapy choices after surgery. There will be a question and answer session aftewards. To register, click here or call 202-537-4700. There will be refreshments.
PLAY: Feel like a kid again with Graham King of Balance Gym. King will be leading a free workout at the old-school playground at Montrose Park in Georgetown. No need to sign up—just show up at 7 AM and be ready to get a workout on the swingset and merry-go-round.
SHOP: A double-decker bus will transform into a Brooks running tech showcase at Potomac River Running in Leesburg (1601 Village Market Blvd.) Get a free gait analysis, try out products, and receive a free gift at the event. For more information, click here.
YOGA: Every week, Lululemon's Logan Circle location hosts a free outdoor yoga class in Dupont Circle. It starts at 6:30 PM and is BYOM (Bring Your Own Mat). Click here for more information.
GYM: Don't forget—if you're a victim of Hurricane Irene, you can workout for free at any of the Washington Sports Clubs until September 15. This goes for all Boston, New York, and Philadelphia locations, too. For more information, click here.
Have an event you want included in the next Fit Fun roundup? E-mail mromero@washingtonian.com with more information.

Subscribe to Washingtonian
Follow Washingtonian on Twitter
More >> Health | Top Doctors | Well+Being Blog