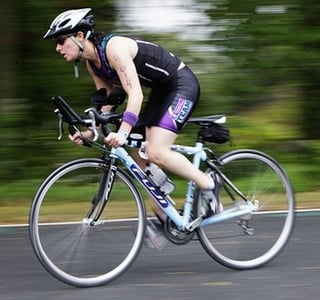 Friday, September 9
SHOP: The National Tri Expo will take place both today and Saturday at the Marriott Wardman Park Hotel (2660 Woodley Rd., NW DC). The expo will include free food samples and triathlon products and services. Racers participating in the Nation's Triathlon on Sunday can pick up race packets at the expo. Free.
Saturday, September 10

RUN:

Potomac River Running hosts the Chick-fil-A 5K to raise money for Freedom Alliance, a foundation with a mission is to honor and encourage military service. The race starts and finishes at the Chick-fil-A at Dulles Crossing Plaza. Chick-fil-A will provide post-race goodies. It's $30 to register. The race starts at 8 AM.
FOOD: On Saturday and Sunday, Flow Yoga will host a vegan bake sale from 10 AM to 2 PM. One treat on the menu: chocolate cherry bomb cookies. Flow Yoga is aiming to raise $2,000 for One Common Unity's youth program. For more information, click here.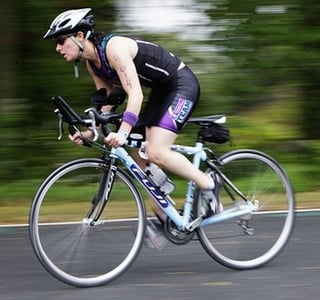 RUN: The International Peace Half Marathon will take place along the C&O Canal Towpath from Potomac Street, Northwest, to Georgetown and back. Water and aid stations will be available throughout the course, and post-race there will be music, refreshments, and awards. The race benefits High Cloud Foundations. Click here to register.
KID-FRIENDLY: The Ashburn Village Kids Triathlon is open to children and teens ages 6 to 15. Racers will swim, bike, and run various distances, depending on their age group. Click here to register.
RUN: The Light the Way 5K will benefit Columbia Lighthouse for the Blind, a nonprofit dedicated to providing services for the visually impaired or blind. There is no cost to participate, but you can start your own fundraising goal. Everyone who registers online will receive a ticket to the Nats vs. the Houston Astros game on September 10. Click here to register.
RUN/WALK: The third annual Women of Noble Character 5K run and walk will benefit the American Heart Association and is open to women 13 years and older. Registration is $30 before race day and $35 on race day. The run/walk begins at 8 AM. Today is the final day to register. Click here to register.
DANCE: Join Laurent Amzallag every Saturday from 9 to 10 AM for his signature YaLa fitness class along the Southwest Waterfront marina (Seventh and Water sts., SW). YaLa (which means "let's go") combines various elements of fitness—including strength conditioning, plyometrics, cardio—with music and dance. Best of all: The class is free!
Sunday, September 11
RUN: The sixth annual Parks Half-Marathon will take place at 7 AM and starts at the intersection of South Stonestreet and Highland avenues. There will be a post-race party in downtown Bethesda. Click here for more information about the course and to register.
RUN/BIKE/SWIM: Registration has been closed for weeks now, but you shouldn't miss the Nation's Triathlon this Sunday. Thousands of triathletes will take over DC for the race to benefit the Leukemia & Lymphoma Society. The swim will take place in the Potomac River, and the bike and run routes will take competitors on a tour of various monuments and memorials. There will be a Finish Line Festival, complete with music and food.
Update: The Nation's Triathlon has canceled the swim portion of the event, according to WTOP.
YOGA: Every Saturday or Sunday, a local yoga studio offers a free class courtesy of Lululemon. Be sure to check each store's event calendar for more information. Click here to find the Lululemon store nearest you.
GYM: Today is the last day for police, firefighters, EMS workers, military personnel, and volunteers to sign up for a membership at Washington Sports Club for just $20 a month for life. Click here for more information.
Wednesday, September 14
PLAY: Get your recess on when KEEN stops at Union Station as part of its Recess Revolution Tour. The series is designed to bring adults back to when playtime was an everyday occurrence. The event will feature a pop-up playground, tetherball courts, and other outdoor games. Head to the station's front plaza from 11 AM to 6 PM. For more information, click here.
YOGA: Every week, Lululemon's Logan Circle location hosts a free outdoor yoga class in Dupont Circle. It starts at 6:30 PM and is BYOM (Bring Your Own Mat). Click here for more information.
GYM: Don't forget—if you're a victim of Hurricane Irene, you can workout for free at any of the Washington Sports Clubs until September 15. This goes for all Boston, New York, and Philadelphia locations, too. For more information, click here.
Have an event you want included in the next Fit Fun roundup? E-mail mromero@washingtonian.com with more information.
Subscribe to Washingtonian
Follow Washingtonian on Twitter
Follow Well+Being on Twitter More >> Health | Top Doctors | Well+Being Blog