Use soap and water. Drink lots of water. Moisturize at night. Each person has a skincare regimen he or she swears by, but not many people know that skin treatments need to change and evolve as one ages.
"A lot of people hold onto things they used to do in their twenties," says Dr. Tina Alster, founder of the Washington Institute of Dermatologic Laser Surgery. "They keep trying a lot of different things, and they never find out what's best for them."
But with the dizzying amount of skincare products out there, it can be overwhelming trying to figure out which scrub or moisturizer works best for your type of skin. Alster recommends sticking with a product for at least one month before seeing results. "Unless someone has an allergic reaction, all of my patients see a difference in their skin after a month. I always say you should invest in your skin like you are investing in your money for the long term," Alster says.
The following skincare regimens are for people in their twenties, thirties, and forties and onwards. But at least one thing that people of every age should do to protect their skin, Alster says, is to use sun block.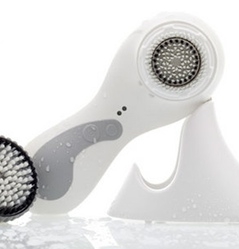 IF YOU'RE IN YOUR TWENTIES . . .
Start a prophylactic anti-aging regimen. "It's important to provide a clean palette of your skin before putting any active ingredient on there," Alster says. She suggests buying a Clarisonic skincare brush, especially if you are acne-prone. This type of brush uses vibrations to get the dirt out of your pores and gently exfoliates your skin.
The brush is pricey—depending on the model it can range from $119 to $225—but other cheaper brushes that have harder bristles and rotate instead of vibrate can produce micro-cuts and abrasions on your skin, and therefore introduce bacteria, Alster says.
Alster recommends using the Clarisonic brush once a day in the shower, either in the morning or at night. You can use a cleanser with the brush, but just water is fine, too.
Cleansers should be more gel-like instead of creamy, since people in their twenties still produce a lot of oil in their T-zones. Once you hit your thirties, switch to creamy cleansers.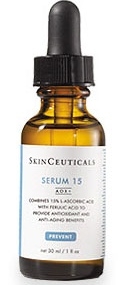 Use products containing antioxidants."Get started using a topical vitamin C," Alster says. Look for a product that has ascorbic acid, which is a form of vitamin C known to have "superior penetration and effect on the skin."
But not all vitamin C products are created equal, Alster warns. "Just because something is labeled orange and has an orange smell, doesn't mean that it has vitamin C. You shouldn't just go and squeeze an orange on your face."
Other antioxidants you can use in combination with vitamin C are vitamin E and ferulic acid. "There are some companies who have put together all three of those items into a single serum. You can use them independently or all together, but vitamin C is the lynchpin."
At 51, Alster still applies an antioxidant and sunblock every morning. "It is still a cornerstone of my treatment."
Alster recommends: Skinceuticals products. These include serums that combine all three antioxidants.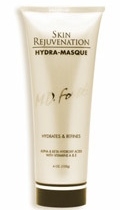 IF YOU'RE IN YOUR THIRTIES . . .
Use glycolic acid. In addition to your twenties skincare regimen, add nighttime repair to the list. Glycolic acid is a sugar acid that can improve one's skin's appearance and texture. It's typically used as a chemical peel and can be found in many skincare products. However, if you use too much of the product, your skin can become dry and irritated, Alster says.
"What you're repairing is an accumulation of sun damage, little wrinkles, and maybe some early blotchiness" says Alster. "By micro-peeling at night, this will make things look better."
You can also try using products that contain retionic or lactic acid.
Alster recommends: M.D. Forte or Priori products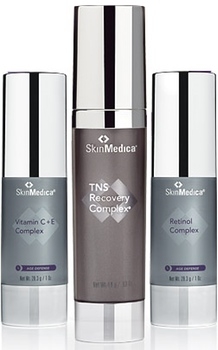 IF YOU'RE IN YOUR FORTIES AND ONWARDS. . .
Add another layer to your 20s and 30s skincare regimens.
Use growth factors. Growth factors "help direct cells in your skin to grow and develop into specialized, mature tissues," Alster says. "Early in our life many of us have growth factors around, but when we're older they get tired and things stop being renewed. But they can be reactivated when needed."
Alster recommends: TNS products, made by SkinMedica. "Their serums and creams contain the highest percentage of growth factors," she says.

Subscribe to Washingtonian
Follow Washingtonian on Twitter
Follow Well+Being on Twitter More >> Health | Top Doctors | Well+Being Blog