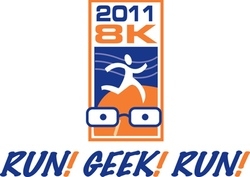 Saturday, September 17
SKINCARE: The Style Network's "Fight with Style" Beauty Bus is making a stop at Westfield Montgomery Mall in Bethesda (7101 Democracy Blvd.) as part if its effort to stand up against skin cancer. The ten-city national tour provides information about skin cancer prevention in its 34-foot bus. Visitors can have their photo taken with a special program that shows sun damage, brown spots, and red areas. Trained estheticians will then provide suggestions for the visitor's skin care. There will also be complimentary makeup and nail stations on board. Saturday 11 AM to 6 PM and Sunday 12 to 5 PM.
SCAVENGER HUNT: The CitySolve Urban Race, where teams take part in a run and scavenger hunt, a fun way to discover the city. "It's like a real-life Trivial Pursuit game," says CitySolve. First place teams will win $300. Register here by 5 PM today and pick up your registration packets at City Sports (1111 19th St., NW) from 5 to 8 PM. Race is at 12 PM Saturday.
RUN: The fourth annual Run! Geek! Run! 8K will take place in West Potomac Park. Proceeds go to Equal Footing Foundation, a nonprofit focused on youth development and education. Today is the last day to register ($30) at the Old Post Office Pavilion (1100 Pennsylvania Ave., NW) from 11 to 3 PM. Race is from 6:30 to 8 AM on Saturday.
RUN: Honor a loved one at the Cancer Prevention & Treatment 5K at Bluemont Park in Arlington. Proceeds from the race will go toward the Cancer Prevention and Treatment Fund, which helps children and adults reduce their risks of getting cancer. Register ($35) here. 10 AM.
RUN/WALK: The Four Seasons's 31st annual Sprint Four the Cure 5K run/walk will take place along the C&O Canal. Proceeds will benefit cancer research programs at the Washington Hospital Center Cancer Institute. Before the run and walk, there will be a kids 100-yard dash for ages five to 12. Register ($40) here. 8 AM.
CONFERENCE: Georgetown University and BB&R Consulting will host a one-day health and wellness conference called "The Conservation for Achieving Optimal Health is Changing . . . Are You Listening?" Nationally recognized speakers will talk about nutrition, natural cures, spiritual and mental health, yoga, and more. Register here for $195 and bring a friend for free. 8:30 to 4:30 PM.
Sunday, September 18
CLOTHING SWAP: Tranquil Space studio is hosting its ChariTea Swap Shop at its Dupont Circle location. Bring your underused clothes to the studio and swap them for "new-to-you" clothes. Women are encouraged to bring a minimum of ten clothing pieces and accessories. Tea and cookies will be available. Sign up for the event here. 11 AM to 2 PM.
RUN/WALK: A 5K run and walk will take place in Bethesda in honor of Jayna Murray, an employee of Lululemon who was killed earlier this year. The race begins and ends on Bethesda Lane at the intersection of Elm Street and Arlington Road. Proceeds will go towards the Jayna Murray Foundation. Register here. 8 AM.
CLINIC: Potomac River Running in Tysons (7516 Leesburg Pike, Falls Church) is hosting a "Back to Basics" running clinic. The free, one-hour event will teach the key aspects for good running form and how to implement them. You must RSVP—there are only 25 slots available, so you can be sure you'll get one-on-one attention. 11 AM to 12 PM.
RUN: Falls Church Education Foundation hosts the sixth annual Run for the Schools 5K and one-mile family fun run/walk to benefit the organization that provides support for Falls Church public schools. Registration is $35 for adults and $5 for children 12 years and younger. Sign up here. 8 AM.
Thursday, September 22
MEET UP: Fitness enthusiasts, entrepreneurs, and technologists should head to Pillsbury Law Firm for the Fitpreneurs DC Meetup. The event is a chance for health lovers to collaborate and share their ideas about staying fit and healthy businesses. Sign up for the event here. 7 PM.
PILATES: Red Bow Studio on Capitol Hill is offering a September special called "DIY Bootcamp." Take any the studio's five classes for five straight days for $85. The studio offers barre and fuse pilates classes. Click here for more information.
Subscribe to Washingtonian
Follow Washingtonian on Twitter
Follow Well+Being on Twitter More >> Health | Top Doctors | Well+Being Blog