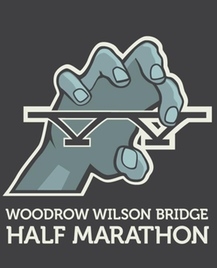 Saturday, October 1
BREAST CANCER CONFERENCE: Virginia Hospital Center (1625 N. George Mason Dr., Arlington) will host a free breast cancer education community event in honor of National Breast Cancer Awareness Month. The event will feature a panel of experts, including Patricia Hayes, a breast cancer survivor, and various surgeons from the Reinsch Pierce Family Center for Breast Health. For more information, click here. Free. 9:30 AM.
YOGA WORKSHOP: Past Tense Studio's Caitlin Van Hecke will host "Preparing for a Future Yogini," a two-hour prenatal yoga workshop. Van Hecke will teach moms-to-be yoga practices for all stages of pregnancy. Moms and partners will also learn techniques for prenatal massage and will go home with a goodie bag. Sign up here. $25 for members; $30 for nonmembers in advance; $35 for non-members day of. 4 PM.
OUTDOOR YOGA: An afternoon yoga session in the park with Yoga District instructors will serve as a fundraiser for the Crispus Attucks Park (between First and North Capitol sts., NW). Instructors are asking for a minimum donation of $15. For more information, click here. Free for children under 12. 4 PM.
5K RUN: Glory Days Grill will host a Cross Country 5K at Bull Run Regional Park. Participants will receive a free dry-fit shirt. After the race enjoy refreshments and awards, and stick around for the Glory Days High School Cross Country Invitational. $30 in advance and $35 on race day; register here. 8:30 AM.
Sunday, October 2
HALF MARATHON: The Woodrow Wilson Bridge Half Marathon will benefit various nonprofit organizations. It begins at Mount Vernon in Alexandria and ends at National Harbor. Register by today for $90, or by Saturday for $100. 7:30 AM.
10K RUN: Welcome the fall season at the Run for the Parks 10K, which will benefit our national parks. The first 800 registrants will receive a Sacony zip-up hoodie. The race starts and finishes in West Potomac Park. Enjoy post-race food, music, and more. $42.50; register here. 8 AM.
5K RUN: In honor of Physical Therapy Month, the Virginia Physical Therapy Association will host the Anything that Moves You Forward 5K in Vienna. Proceeds will benefit the Parkinson Foundation of the National Capital Area. The race starts and ends at the intersection of Ayes Hill and Mill Street. $30 in advance or $35 on race day; register here. 8 AM.
Have an event you want included in the next Fit Fun roundup? E-mail mromero@washingtonian.com with the details.