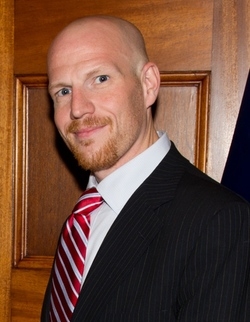 There are several moves among the legal and lobbying communities to announce today, including two top policy advisors trading in life on the Hill for life on K Street.
Blank Rome Government Relations announced that Shimmy Stein, senior policy advisor to House Majority Leader Eric Cantor, will join the firm as a principal on Monday. Stein comes to Blank Rome after serving in Cantor's office for a decade.
And M. Jeff Hamond, formerly the economic policy director for Democratic Senator Charles Schumer, has become a vice president at Van Scoyoc Associates Inc.
Pillsbury Winthrop Shaw Pittman welcomed financial services partner Joseph T. Lynyak III, who splits his time between DC and Los Angeles. He was previously a partner at Venable.
O'Melveny & Myers welcomed Heather Traeger to the firm as a partner in the financial services practice. Prior to joining O'Melveny, Traeger served as an associate counsel at the Investment Company Institute.
Richard Wells has returned to Baker & McKenzie as an intellectual property partner. He was an associate at the firm before leaving to become counsel for the intellectual property group at WesternGeco A.S., a geophysical services company.
James Brigagliano, after serving as the Deputy Director of the Division of Trading and Markets at the Securities and Exchange Commission, has joined Sidley Austin as a partner in the securities and futures regulatory practice.
Perkins Coie has added five new attorneys to the national insurance coverage practice. Leon Kellner and Vivek Chopra join as partners and Christina Buschmann, Aaron Coombs, and Laura Dellatorre join as associates. All previously practiced at Dickstein Shapiro.
Ranan Well, formerly at Bingham McCutchen, has joined Stradley Ronon's mergers and acquisitions practice as of counsel.
Glenn Engelmann, immediate former vice president and general counsel at AstraZeneca Pharmaceuticals, has joined McDermott Will & Emery's health and life sciences practices as senior counsel. Also joining the firm's life sciences practice is associate Susan Lee, previously with Covington & Burling.