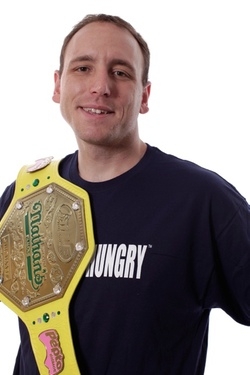 Major League Eating comes to Washington this weekend with the World Chili Eating Competition, which will be held on Sunday at 12:35 as part of the Taste of DC festival. Ben's Chili Bowl is cooking up more than 30 gallons of its spicy beef chili, which the top competitors will have six minutes to devour by the gallon. He or she that downs the most gets a $1,250 first place prize.
We checked in with two of the biggest names in professional eating, both competing for the title of chili champion. First up is Joey "Jaws" Chestnut, currently ranked first by the International Federation of Competitive Eating. Chestnut beat out one of the most high-profile competitive eaters, Takeru Kobayashi, in the 2007 Nathan's Famous Hot Dog Eating Contest, and has maintained the championship title for the past five years. Other claims to fame: He has eaten over nine pounds of deep-fried asparagus in ten minutes, and 380 shrimp wontons in eight minutes.
Here he talks with about his rigorous prep, his love of ribs (and more ribs), and what it feels like to eat two-plus gallons of spicy chili.
Check back in with us tomorrow as we interview Sonya "The Black Widow" Thomas, the highest ranked female eater and consumer of vast quantities of chicken wings and turducken.
You ate 62 hot dogs and buns in ten minutes this year to win the Nathan's champion title. Have you ever had a half-smoke?
"No, but I was reading up on Ben's for the competition. I'm going by on Saturday to taste a little bit of the chili to see what it's like and prepare myself. The day before I'll probably just eat a little bite, because it's going to come down to capacity. But I hope I'll be feeling good about an hour after the contest so I can try a little half-smoke."
How have you been preparing for the competition?
"I do three days fasting, then practice, then another three days fasting. When I'm fasting I drink water and try to run. It's all calorie counting. If I'm going to eat 10,000 calories in one sitting, I eat very little the next two days."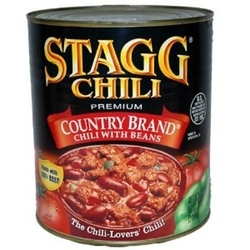 What's involved in the practice sessions?
"I do one pure capacity practice, then another getting to that capacity in the allotted time. I look at it the same way as a body builder—go further, push yourself harder. I've gone up to eating a little over two gallons of chili. I use big, one-gallon cans of chili like Stagg and add extra chili pepper and hot sauce. I heard Ben's has a little more kick than most."
How much will you have to eat to win?
"That's tough. There's one guy from New York and another guy from Philadelphia who can both eat more than two-and-a-half gallons."
Whoa. How does that make you feel?
"Right after the contest I feel like garbage. The muscles around my stomach are just starting to stretch. I like to walk around to help digest. As time passes the muscles relax, but by that time I'm exhausted. It's like a weird, drunken food coma. I just want to pass out."
When you have a competition with a food like chili, what is the biggest challenge?
"Probably little spices and tastes. Sometimes if it's a little taste I'm not familiar with, it won't agree with my body and I'll get nauseous and won't be able to get into a rhythm. I did a crabcake contest in Delaware and there was a weird spice like Old Bay. It just broke me down."
Are there any foods you couldn't eat in a competition?
"I was in Korea and did kimchi, and I wouldn't do that again. I really don't like sushi—most sushi is wrapped in seaweed, and I can't stand seaweed."
What about foods you love: does eating them in competition turn you off for awhile?
"I usually don't get sick of foods I really like. I did a ribs contest in Reno—and you can only eat so much meat during a ribs contest—so I wasn't even full. I practiced with ribs, and then I ate ribs during the contest, and right after the contest I had some more ribs. The next day I went to the [ribs] restaurant because I was still craving them. I just love certain things, and I don't get sick of them easily."
What gets you revved up to eat say, 118 jalapeno poppers?
"I get amped up to see the audience. If people are coming out to cheer me on, I'm definitely going to work harder and do my best to put on a show for them. If my family members are coming to a contest, I'm most likely going to win."
What music do you train to?
"I like fast-paced rock. Some old Guns N' Roses, maybe Rob Zombie."
Who are your role models, when it comes to eating or otherwise?
"As far as athletes, Larry Bird. He's just a competitor to the bone. I'm nice and I'm cordial, but when it comes down to the contest, I'm going to do my best to win. And it's not pretty. You see other eaters stop and it looks like they don't have a reason to stop. When I stop, it looks like I'm in pain."
If I wanted to enter the amateur chili eating contest, what advice would you give me?
"It's kinda late to start out. You'd want to buy a lot of Ben's chili. The first time you'd want to eat as much as you can in 30 minutes. After that, say, 'Alright, all this chili is still inside me. There's no reason why I can eat all that in six minutes instead of 30 minutes.' You just have to make your muscles stretch a bit faster. Recover, eat very little for the next two days, and then do another practice where you eat the same amount you ate before, but in the allotted six minutes."
What do you eat when you're not training?
"I've become so good at ignoring the feeling of full, that I'll also ignore the feeling of hunger. So there are days where I won't eat anything all day long, and then I'll see food that looks good and start eating. Sometimes I get carried away, so a lot of time I'll eat one meal a day. I rarely eat breakfast, but I'll eat lunch if a friend is having lunch. I'm a very social eater."