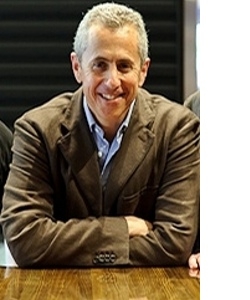 Todd Kliman, food and wine editor:
• Occupy Wall Street has gone after … Danny Meyer? This thing's getting interestinger and interestinger: Occupy Wall Street Occupies Danny Meyer.
• The Harvard Business Review examines—and examines—KFC's latest strategy in the burgeoning Chinese market.: KFC's Radical Approach to China.
• Because I could not stop for Death, He kindly stopped for me—but not before I whipped up a nice batch of warm cookies: Emily Dickinson, baking whiz.: Emily Dickinson, Sweet Genius.
Ann Limpert, food and wine editor:
• Until last month, Brian D. Price's job was to prepare the last meals for Texas's condemned prisoners. Now that the state has ditched the practice—and rejected Price's offers to continue making the dinners for free—Price talks about the job's challenges. The toughest? The chef can only work with what he's got in the kitchen.: "One man requested dirt from the grave he was going to be buried in, as some kind of ritual. He was served yogurt instead.": Former Inmate Share Tricks of the Trade of a Death Row Chef.
• Speaking of last meals, Liam Neeson reveals what he'd want for his—and I get all teary at my desk.: My Last Supper.
• After being sprayed with a root-beer-scented atomizer while I ate one restaurant's dessert, I appreciate this smart, funny takedown of foodie pretension. Naturally, it's brought to you by Frank Bruni.: Dinner and Derangement.
• Is it possible to get a bum macaron? Serious Eats counts the ways.: 10 Signs of a Bad Macaron.
• CityZen sommelier Andy Myers says his "entire right ass cheek is an octopus" (tattoo-wise).: CityZen's Andy Myers Shares His Ink.

Sophie Gilbert, associate arts editor:
• In what may (but probably won't) be the last of our Sam Sifton links, the former New York Times restaurant critic recalls some of his favorite meals (and a few that stood out for all the wrong reasons). My favorite part of this is the Thomas Hobbes misquote: "nasty, brutal, and short.": Highlights (and Lowlights) of Restaurant Reviewing.
• Alison Richards, another British DC transplant. writes about the confusion many Brits suffer from when figuring out American recipes. I once tried to make brownies using a half-pound of butter—the closest thing you can find in England to "a stick." It wasn't pretty.: Brits and Americans Don't Speak the Same Languages in the Kitchen.
• And in other eclectic English news, a Sussex policeman was officially reprimanded for accepting—and eating—a stick of chorizo from a member of the public. Which gives the word "truncheon" a whole new meaning. Other gifts received by policemen included a fruit basket, two trays of donuts, and a pouch of rolling tobacco.: Detective Reprimanded for Eating Chorizo.
• As the official Washingtonian fangirl for Paula Deen, I can't not link to this.: Does Paula Deen Really Sell Butter-Flavored Lip Balm?