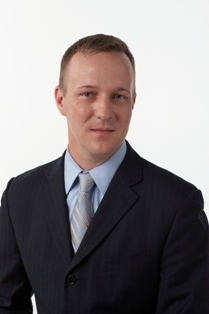 The pink ribbon, a symbol of awareness of breast cancer, is one of the most recognized symbols in America today. Every October—breast cancer awareness month—the emblem pops up on yogurt containers, bumper stickers, and football jerseys, and in Facebook posts.
Breast cancer affects one in eight women in the US—cases in men make up less than 1 percent of all breast cancer instances. According to Breastcancer.org, from 1998 to 2007 breast cancer rates in the US decreased by about 2 percent per year, thanks to treatment advances and early detection. Still, every three minutes a woman is diagnosed with the disease, according to Marc Hulbert, executive director of the Avon Foundation Breast Cancer Crusade. The fight is far from over.
We spoke with Hulbert while he was in town for last week's 2011 Avon Global Breast Cancer Congress, to get his thoughts on how he's seen the efforts evolve and what we can do better in the fight against the disease.
What led to your involvement with the Avon Foundation for Women and the Breast Cancer Crusade?
My reasoning goes back to my own mom, who passed away about four weeks after I was born. Growing up, I never knew my biological mom, so I decided to go into science and medicine to help find new treatments for people who are sick. I ended up getting a PhD in pharmacology, and because I worked as a pharmacologist, I could work on any organ system.
When the position at the Avon Foundation was available, I thought, "Oh, wow, I'd have the ability to step in and help so many women." Another woman is diagnosed with breast cancer every three minutes. I knew my work each day could make a difference.
What changes have you made to Breast Cancer Crusade during your tenure?
One of the first things we did when I arrived was develop a new scientific advisory board. We did a landscape analysis of what's going on in breast cancer and where we could make the most difference. One of the key areas we saw is that when it comes to delivering screening or treatment to women, there's an inequity between those who have insurance and those who don't.
DC has high mortality rates among women with breast cancer, especially among women of color. The five-year survival rates are significantly lower for women of color, and it's a problem. This is 2011—that shouldn't be the case.
We're working to discover where county and District funds are going. Where are the funds from the Susan G. Komen Foundation going? Where is Avon working? We need to see where we all can invest to make sure we're not duplicating one another's efforts.
What are some areas in which you think breast cancer awareness could improve?
It's time we really expand the message beyond early detection and getting a mammogram. At the Avon Walks—there are nine of them across the country—I hear survivor after survivor say they found their own cancer and it wasn't caught in their mammogram. We should continue mammography, but women should know their own risks and their own bodies. I think the public is savvy enough to get the message out there for women to understand both their risks and how to reduce them.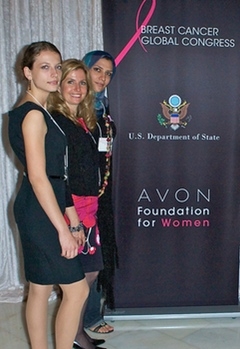 Let's talk about the Avon Global Breast Cancer Congress. What happens at this meeting?
There are 150 people from 57 different countries at the Congress. The overarching goal is to learn from each other. What are some of the best practices and treatments in different regions of the world? It's not a one-way street. It's not the US speaking to everyone, it's the US learning from what's happening in Latin America, Europe, or China.
It's back to the idea that we can't do it alone. It's a great relationship, because the Breast Cancer Crusade is in 57 countries around the world. It's really rewarding. What we found is that people will return to their region and take back some of the best practices to improve care.
Are there any promising practices or treatments you can share?
There's a new technology, bioimpedance screening (BIS), that's in the spotlight this year. It's for lymphedema, a side effect sometimes experienced by people who go through cancer surgery. When doctors do the surgery, they look to see if the cancer has spread from the breasts to the lymph nodes. Quite often, they have to remove those nodes. One of the potential side effects is that the arm swells up, and it can be very painful and debilitating.
Women should get BIS from their cancer surgeon immediately and should continue to have it when they go back for their routine follow-up. Screening for lymphedema and catching it early means that a woman could go down to the local CVS and buy a compression sleeve, put it on every day for a couple of weeks, and help the potential swelling arm return back to normal. That's one of the biggest advances of the year.
How can people get involved with the foundation's work?
I encourage men and women to join Army of Women, which we launched in 2008. The goal is to encourage the public to participate in research.
There are 360,000 participants from all over the country, and 80 percent of them are healthy with no history of cancer. The ultimate goal is get more research done on what causes a healthy breast to become cancerous. If you're ever going to stop breast cancer, you first need to understand what's causing it.