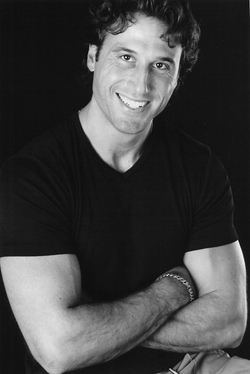 Personal trainer Laurent Amzallag knows the right music to "make you want to shake your booty hard and smile."
Amzallag, once named one of the 50 most influential people in the world of fitness by the President's Council on Physical Fitness and Sports, is the founder of YaLa Fitness, a unique workout that combines conditioning and dance.
In a typical YaLa session, each song is a mini-workout of its own, Amzallag says. "It starts with a warmup, builds, and then slows down—all within each song." When creating a playlist, he looks for tracks that will allow him to create excercises within the dances to hit different muscles. He also includes music he knows everybody will enjoy, making sure there's a mix of top-40, Latin, and French songs.
"By the time you're done," he says, "I guarantee you will be humming one of those songs all day."
To listen to this playlist, you need the music-sharing program Spotify.
See Also:
1. "Forget You" by Cee Lo Green
2. "I Know You Want Me" by Pitbull
3. "Hit the Rai Floor" by Big Ali, Akil
4. "Danza Kuduro" by Don Omar, Lucenzo
5. "Party Rock Anthem" by LMFAO, Lauren Bennett, GoonRock
6. "Only Girl (in the World)" by Rihanna
7. "Le Rabbi Muffin" by MC Solaar
8. "Rain Over Me" by Pitbull, featuring Marc Anthony
9. "On the Floor" by Jennifer Lopez, Pitbull
10. "Moves Like Jagger" by Maroon 5, Christina Aguilera
11. "Tik Tok" by Ke$ha
12. "Without You" by David Guetta, Usher
Amzallag will host his final (and free!) Halloween-themed YaLa class at the Southwest waterfront this Friday.