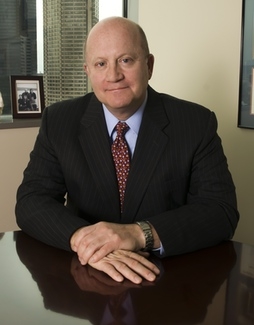 "It's just a ding" is no longer an acceptable phrase to describe a concussion, Dr. Richard Glenn Ellenbogen told a crowded auditorium at Virginia Hospital Center last week.
The professor and chairman of the department of neurological surgery at the University of Washington School of Medicine was in town for the 24th annual Dolan Lecture to discuss his work with the NFL and the Centers for Disease Control and Prevention (CDC) to bring concussion awareness and treatment to the forefront of youth and professional sports. The Virginia Hospital Center plans to open its own concussion center in 2012.
"The reason I do [this work] is for 30 million youth athletes in the country," said Ellenbogen, who was named cochair of the NFL's head, neck, and spine medical committee in March 2010.
After the NFL came under fire from Congress in May 2010, Ellenbogen's team has made a slew of changes to the league's concussion policy, including instituting new return-to-play guidelines and changing how players—including professional, college, and high-school athletes—should be treated after suffering a concussion.
There are approximately 1.7 million traumatic brain injuries per year in the US, according to the CDC. This number continues to rise—not because athletes, coaches, and doctors have been less careful, Ellenbogen said, but because new guidelines and precautions have resulted in more concussions being reported.
To help you recognize the symptoms and prevent injury, here are ten facts about concussions everyone should know:
1. Concussions are a type of traumatic brain injury (TBI).
When a concussion occurs, the brain shakes violently against the skull. This can alter the way your brain normally works. Immediate symptoms may include blurred vision, nausea or vomiting, and fatigue.
2. Concussions are prevalent in every sport.
The highest rate of reported concussions in the NCAA is not in football, but in women's ice hockey, at .90 per 1,000 athletes. On the other hand, the reported concussion rate was .04 for football players.
3. The number one cause of concussions in general is wheel sports, such as cycling.
Football, playgrounds, running and falling, and soccer, in that order, represent the next most common causes.
4. The "How many fingers am I holding up?" test is no longer valid.
Just because an athlete can correctly answer this question does not mean he or she is okay to return to play. An exam should last at least seven to eight minutes, Ellenbogen says. Ask the subject to repeat a set of words or digits backwards. Every player should be administered a preseason baseline evaluation, which should also be consulted during the examination. Click here for the Sport Concussion Assessment Tool 2.
5. When in doubt, sit them out.
Even if an athlete seems fine and is not exhibiting any signs or symptoms of a concussion after a collision, it's best to keep him or her off the field or court, anyway. Do not assume the role of a health-care professional when you're evaluating the athlete. Coaches and parents should take note of the athlete's immediate behavior and symptoms to help the health-care professional during the examination.
6. Severely concussed athletes may have lingering symptoms for 21 days or more.
A study found that boys' soccer and girls' volleyball had the highest rates of severe concussions, at 11.8 and 8.9 percent, respectively.
7. Concussions can have a poor effect on a student's academic performance.
Ellenbogen recalled a young female patient who came to him after suffering three concussions in one year. The once straight-A student was now receiving D's on her tests and papers. Why? According to the CDC, potentially severe effects of TBIs include problems with attention and memory, as well as depression, anxiety, and personality changes.
8. Some form of the Lystedt Law has been passed in 33 states.
The Lystedt Law requires any youth showing signs of concussion to be examined and cleared by a licensed health-care provider before being allowed to return to play. The law was named after Zackery Lystedt, who at age 13 was severely injured after sustaining a concussion during a football game and returning to the field after being sidelined for just three plays. Ellenbogen helped develop the law in Washington, which was the first state to pass such a law.
9. Males are more likely to suffer concussions than females.
However, concussed females are more likely to report their injuries and take longer to recover. More research needs to be done on the gender differences in concussions, Ellenbogen says, including whether one's head size, neck strength, or hormones have any influence on concussions.
10. A database of reported concussions in youth and professional sports is in the works.
With a database, professionals will be able to do more research on the effects of the injuries, particularly on the increased risk of developing dementia, Parkinson's, and other brain disorders later in life.