In addition to lacking a business model and losing millions of dollars every quarter, the Washington Post has been without journalistic leadership since executive editor Marcus Brauchli took over in 2008. Brauchli has sucked the joy out of the newsroom, according to many Posties.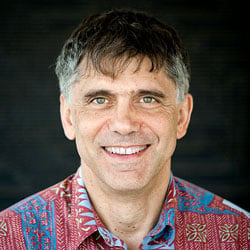 His two managing editors–Raju Narisetti and Liz Spayd–have been equally joyless. Narisetti, who left in February for the Wall Street Journal, was an outsider who never bothered to learn the names of journalists he purported to manage. Spayd, a near lifer at the Post, has the trust of the newsroom but has been shackled to the chore of running the 24/7 news operation. Brauchli is MIA when it comes to walking "the room."
Enter John Temple, the veteran journalist who will fill Narisetti's role as the second managing editor. "I know how hard the work of reporting is," Temple says from his home in Hawaii, where he's been running Civil Beat, a public-interest digital-news operation. "I really will support the best work they aspire to. I have a loud voice. People will know I'm around."
Can Temple, 59, revive the Post's spirit? Many who worked for him at the Rocky Mountain News, where he was publisher before the paper shut down, say Temple has a shot. "I would give John high marks at motivating," says Mary Winter, who worked under him as an editor for many years. A freelancer, she now contributes to the Columbia Journalism Review. "I can see him firing people up. He's very charismatic. There could be good chemistry."
This article appears in the May 2012 issue of The Washingtonian.